Vodafone Prefers Merger Over Buyout With Verizon and 3 Other Hot Stocks
Vodafone (NASDAQ:VOD): Though its no secret that Verizon (NYSE:VZ) wants to break free from its British counterpart, the proposal to buy out Vodafone's stake in Verizon may not go over so well for Europe's largest provider. Vodafone is "sitting with a rather ugly set of assets once you lose the Verizon Wireless stake," a UK fund manager said, while explaining why the six largest shareholders of the company would prefer a merger with Verizon over the buyout option that the U.S.-based company is pushing for.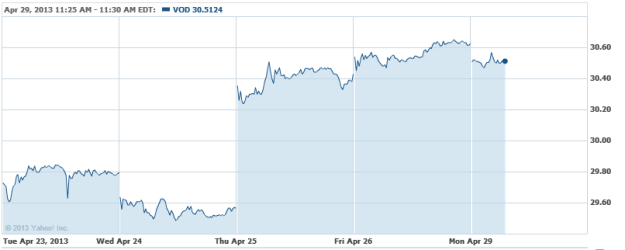 Honda Motor Co. (NYSE:HMC): On the heels of a recall for select models from the Honda and Acura lines, Honda has put out another, this time for the 2012 and 2013 model years of the Fit model. Reportedly, the company has issued a code for 46,000 vehicles, to fix a glitch in the electronic stability control system software. The bug may cause the cars to tilt too far in sharp turns, and therefore increase the likelihood of losing traction. Honda says it is not aware of complaints or incidents as a result of the issue, and is covering the charge of the software upgrade for the affected vehicle owners.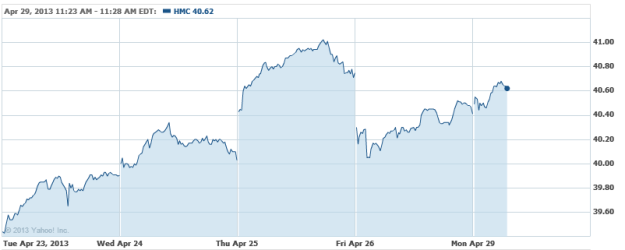 Kinross Gold Corp. (NYSE:KGC): Kinross has announced that it will be moving ahead with a feasibility study of its Tasiast project, which although facing troubles, has produced "encouraging" economic figures in a feasibility pre-study. "As we continue to evaluate the project, we remain firmly focused on preserving the strength of our balance sheet," chief executive Paul Rollinson said in a statement, emphasizing the caution that the company is taking to move forward.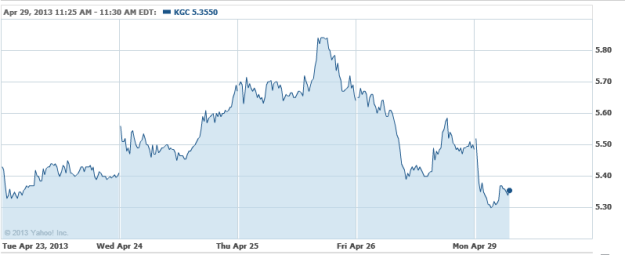 McGraw-Hill (NYSE:MHP): Shares of McGraw-Hill are riding high today, after Standard & Poor's settles two lawsuits from pre-crisis ratings issues, prior to letting evidenced be released ans presented to a jury. The trial would have been a snapshot into the Department of Justice's lawsuit against S&P, and co-defendants included Moody's (NYSE:MCO) and Morgan Stanley (NYSE:MS).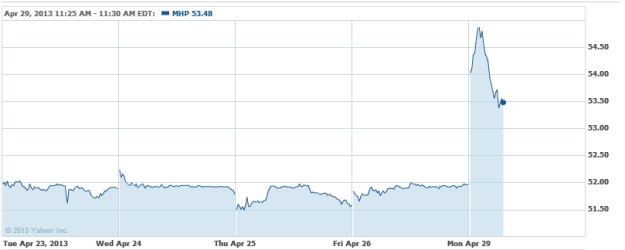 Investing Insights: Is Nokia a Risky Investment?