Vodafone to Offer Nokia Fleet and 4 Telecom Titans Attracting Interest
AT&T, Inc. (NYSE:T): Current Price: $35.27
The FCC proposed creating super WiFi networks around the U.S. allowing consumers to make cellphone calls or surf the Internet without having to deal with cellphone bills, The Washington Post reports. However, wireless carriers like AT&T have  taken the time to launch a campaign against the plan, according to the publication.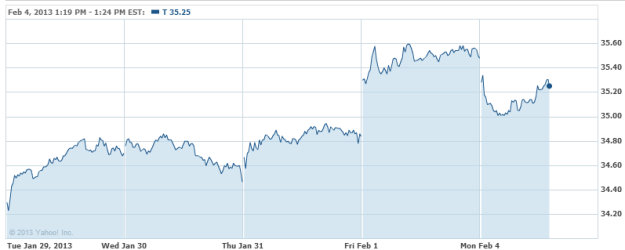 Sprint Nextel Corp. (NYSE:S): Current Price: $5.68
Cowen has begun coverage on Sprint Nextel shares in a report that was issued on Monday. The firm has given the stock a Neutral rating.

Are these stocks a buy or sell? Let us help you decide. Check out our Stock Picker Newsletter now.
Verizon Communications Inc. (NYSE:VZ): Current Price: $44.48
Those who were at yesterday's Super Bowl in New Orleans' Mercedes-Benz Superdome were requested to not bring in rogue devices with the potential to jam the extensive Wi-Fi network set up across the venue. The network, which was built by Verizon Wireless using Cisco Systems equipment, was designed to handle as many as 30,000 simultaneous connections during the Super Bowl, according to Ars Technica. As a way to ensure interference-free communications, Superdome management kept an eye out for rogue access points or rogue equipment possibly entering the stadium.

Vodafone Group plc (NASDAQ:VOD): Current Price: $27.03
Today, Vodafone announced that it will offer some of its first Windows Phone 8 devices in the UK from February 6. The "army" of devices to be available both online and in physical stores include the Nokia Lumia 920, 820 and 620, and the HTC 8X and 8S.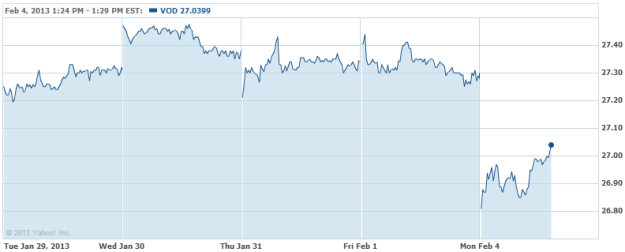 Alcatel-Lucent, S.A. (NYSE:ALU): Current Price: $1.70
Last week, bankers said that growing investor demand for riskier assets had allowed Alcatel-Lucent to increase the debt it hoped to raise in a refinancing, which causes a boost to its turnaround efforts.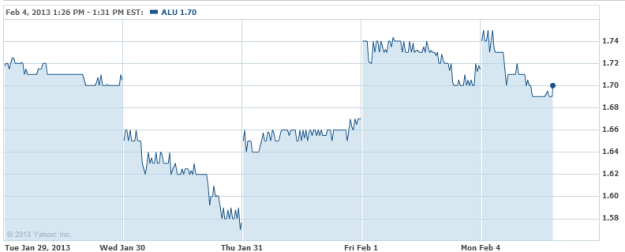 Don't Miss: Hello BlackBerry, Welcome to the Nasdaq!