Vodafone to Sell Stake in Verizon, JPMorgan Investigation Grows: Morning Buzzers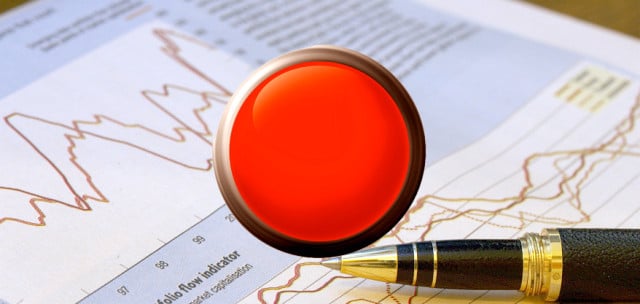 U.S. stock futures rose Thursday morning on positive data showing that the economy expanded in the second quarter and jobless claims fell. Data from the Commerce Department showed gross domestic product rose at an annualized rate of 2.5 percent, and data from the Labor Department showed jobless claims fell 6,000 during the week ended August 24.
Futures at 8:30 a.m.: DJIA: +0.33%, S&P 500: +0.34%, NASDAQ: +0.48%.
Here's your cheat sheet to what's buzzing this morning.
Vodafone (NASDAQ:VOD) confirmed it's in discussions with Verizon Communications (NYSE:VZ) to sell its 45 percent stake in Verizon Wireless to Verizon. People familiar with the matter who spoke to Bloomberg said the deal would be worth around $130 billion. The move would help Vodafone CEO Vittorio Colao pour cash into the company's sagging European businesses, which have suffered from the economic downturn there.
JPMorgan's (NYSE:JPM) hiring practices in China have been under an investigation that has now widened to include the U.S. Department of Justice and the Securities and Exchange Commission; it's also spread in scope to JPMorgan's operations in other parts of Asia and Europe. According to a Bloomberg report, an internal spreadsheet has been discovered that backs up accusations that the company hired the family members of government officials and potential customers in order to win business.
US Airways (NYSE:LCC), AMR Corp. (AAMRQ.PK), and the Justice Department all said they would be open to reaching a settlement in which the DoJ would stop its attempts to block a planned merger between the two airlines. According to a document filed by the parties and seen by Street Insider, the DoJ said it would be open to allowing the merger to go through if the airlines make antitrust concessions. The airlines, especially the bankrupt AMR Corp.-owned American, want the trial to start in November, but the DoJ has requested a March start date.
BlackBerry's (NASDAQ:BBRY) Q10 full-keyboard smartphone has had highly disappointing sales, and that's putting it lightly. While BlackBerry hasn't released any figures, carriers and retailers have reported that the device has not done well despite BlackBerry's assertions that it owns the keyboard phone market. One store operator told The Wall Street Journal, "We saw virtually no demand for the Q10 and eventually returned most to our equipment vendor."
Follow Jacqueline on Twitter @Jacqui_WSCS