Vodafone Warns Against Software Upgrade and 4 Telecom Titans Attracting Interest
AT&T, Inc. (NYSE:T): Current Price: $35.60
An AT&T glitch has been causing problems with the company's land lines near Reno, Sparks, and Carson City, Nevada. This started on Monday afternoon and lasted into the night. According to AT&T, the issue is related to a software failure and it has also begun to cause issues with cell phones and Internet service.

Sprint Nextel Corp. (NYSE:S): Current Price: $5.90
Sprint is the most recent T-Mobile competitor to voice opinions about the Magenta approach to ending the subsidy model in the wireless industry once and for all. Senior execs at Sprint say that Sprint will take a cautious approach and it will consider the economics of the move before prior to choosing its own path.
Are these stocks a buy or sell? Let us help you decide. Check out our Stock Picker Newsletter now.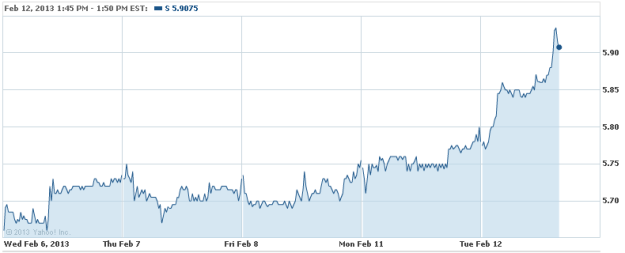 Vodafone Group plc (NASDAQ:VOD): Current Price: $27.26
The company warned iPhone 4S owners to avoid the iOS 6.1 upgrade due to reported 3G problems. In a statement, Vodafone stated that that the update "impacts performance on 3G" and iPhone 4S owners should not upgrade until Apple has "a solution to their software issue."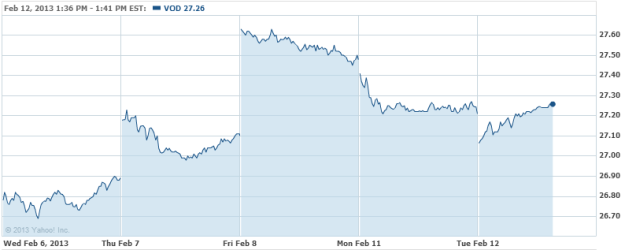 Alcatel-Lucent (NYSE:ALU): Current Price: $1.65
Polish operator Hawe along with its subsidiary ORSS signed a number of agreements with Alcatel-Lucent and TP Teltech concering the anticipated broadband network in the Warminsko-Mazurskie region. The project is expected to cost nearly PLN 350 million and it will see a 2,240-km network deployed in the region. The agreements are to cover funding and coordination of subcontracting between the parties and timing of the implementation of the project, including the design and construction of passive and active elements of the fibre infrastructure.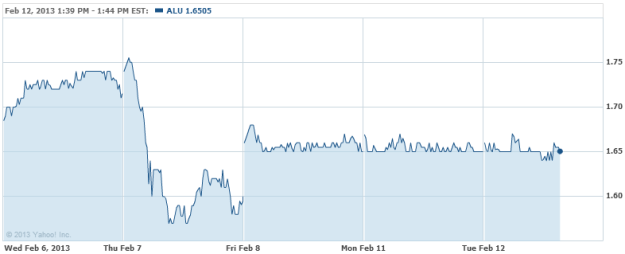 Clearwire Corporation (NASDAQ:CLWR): Current Price: $3.24
Dish Network (NASDAQ:DISH) Chairman Charlie Ergen has dismissed speculation that his surprise $2.3 billion bid for Clearwire was "illusory," as he claims that he wanted a stake in the company and that Sprint Nextel (NYSE:S) would have to work to fend Dish off, according to Reuters.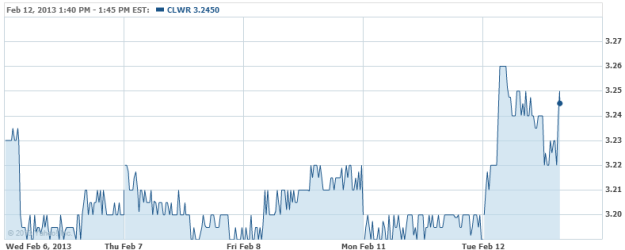 Investing Insights: Does Riverbed Technologies Sleep With the Fishes?