Volumes Stay Low, But the S&P 500′s March Is Untamed
The big news in the popular financial press was the Dow breaking 15,000. But readers here know that the far broader S&P 500 is my preferred gauge of the U.S. market. The 500 hit its fourth consecutive all-time high and the fifth all-time high in six sessions.
NEW! Discover a new stock idea each week for less than the cost of 1 trade. CLICK HERE for your Weekly Stock Cheat Sheets NOW!
Tuesday's 0.52-percent closing gain, a mere 7 basis points off its intraday high, was a close runner-up to the euro zone, where the EURO STOXX 50 rose 0.67 percent, but neither came anywhere near the stunning 3.55 percent gain in the Nikkei 225 after a four-day weekend. Reuters attributes the U.S. gains to optimism over German data (factory orders surprised to the upside). But that seems far too specific. A prolonged bout of global QE euphoria strikes me as a more plausible explanation: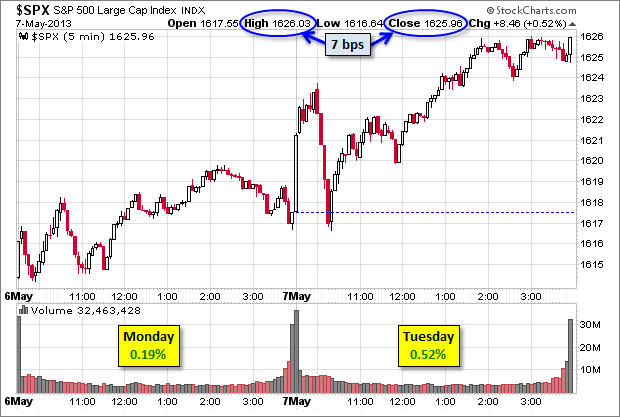 Volume was still on the light side, 6 percent below its 50-day moving average, but that's up from 12 percent below Monday.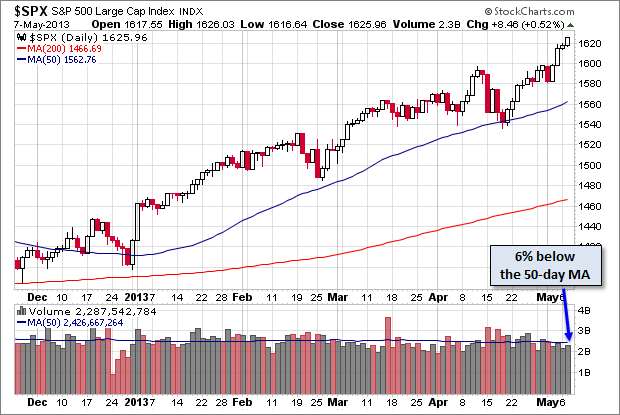 The SPY ETF, a better gauge of individual trader mentality, isn't confirming the highs with surges in volume. Far from it, as the daily chart illustrates. The ETF volume was 29 percent below the 50-day MA on Tuesday, although that showed near hysteria compared to Monday's -46 percent.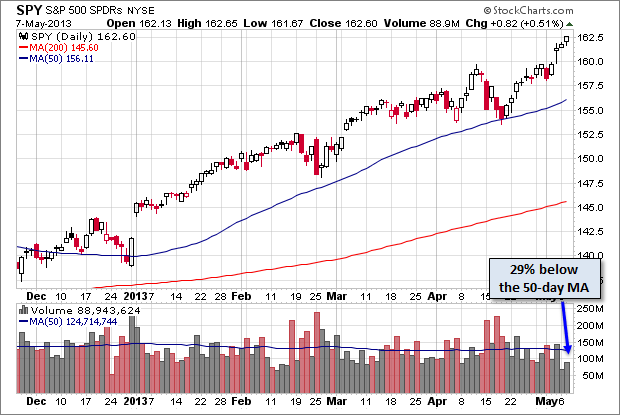 The S&P 500 is now up 14.01 percent for 2013.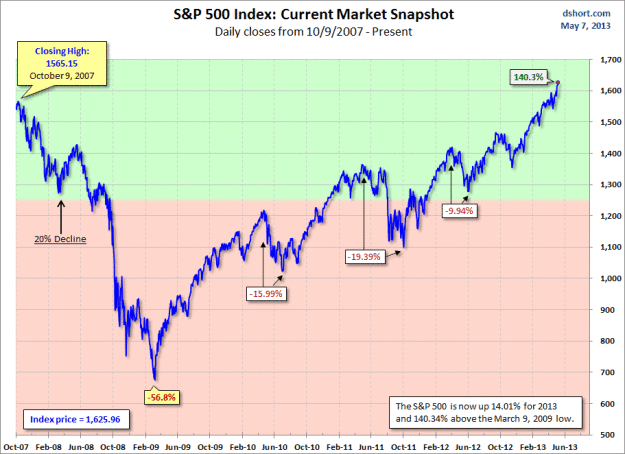 Don't Miss: Is a European Banking Union Finally Becoming a Reality?