Wal-Mart and Bharti Enterprises Break Up India Joint Venture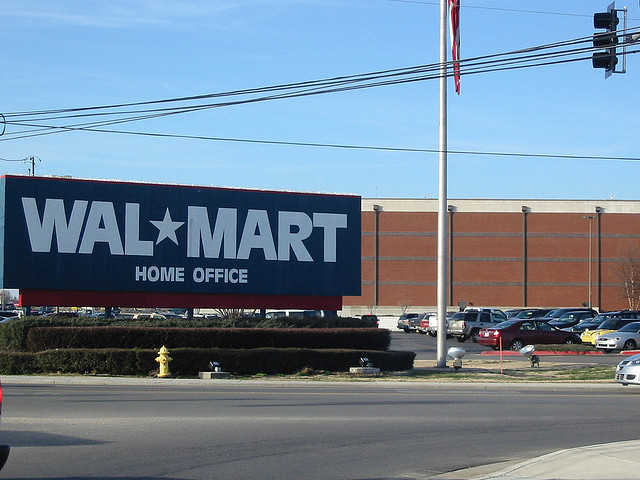 It was a move that many saw coming. Wal-Mart Stores (NYSE:WMT) and Bharti Enterprises announced Wednesday that they are officially breaking up their Indian joint venture, leaving the U.S. retail giant to fend for itself in a country that is considered one of the last gold mines for global retailers, but one which has stopped Wal-Mart dead in its tracks.
Wal-Mart first partnered with Bharti in 2007, and over the past year, the Bentonville, Arkansas-based company has worked diligently with Bharti to operate 20 wholesale stores in the country. The joint venture allows Wal-Mart to meet enforced regulation that keeps foreign retailers from holding more than 51 percent foreign direct investment, but the two companies predicted in September of 2012 that they would open eight business-to-business wholesale stores in 2013 and their first retail store within two years — but those plans have yet to bear any fruit.
Strict rules on foreign investment and an internal bribery probe are among the many reasons that progress had been halted between the two, and sources reported back in August that Bharti was becoming increasingly frustrated by the venture's lack of headway. Many predicted that the New Delhi-company would eventually exit the partnership, especially after a number of Bharti Wal-Mart's employees were suspended as mandated by the internal investigation, and now it looks as though those predictions are coming true, because according to Reuters, Wal-Mart will now take over its Indian partner's 50 percent stake in Bharti Wal-Mart Pvt Ltd.
Differing reports have dictated different progress reports for Wal-Mart in the country, but it has been agreed that the world's largest retailer faces rigorous pushback from a government which has stringent foreign regulation policies and is committed to keeping its mom-and-pop retail shops alive. India's national elections in May could overturn the controversial rule allowing foreign direct investment in supermarkets, but it is still too early to predict who will come out the victor in such elections.
For now, Wal-Mart will need to meet foreign investment rules by finding another local partner to own 49 percent of the business if it eventually wants to construct its own retail stores in India.
With news of its lack of progress and its turbulent partnership with New Delhi-based Bharti, the retailer may have difficulty securing any interest — considering it hasn't opened a wholesale store in India for about a year — but there is still a chance that Wal-Mart could ultimately resurrect success, and with its retail clout, if anyone can do it, Wal-Mart probably can.
According to Reuters, the world's largest retailer already asserted on Wednesday that it will work with the government to facilitate a break into country's supermarket sector via a foreign direct investment, and India is not unfamiliar with loosing regulations. Last year, the country allowed foreign supermarket companies to own up to 51 percent of their local operations, a deviation from the norm, and those rule relaxations could continue.
Thus far, Wal-Mart remains confident that even with its latest decision, it can eventually break into the retail gold mine that is India, and Scott Price, president and chief exeutive of Wal-Mart Asia, said in a statement Wednesday, "Given the circumstances, our decision to operate independently will be beneficial to both parties. Wal-Mart is committed to businesses that serve our members and provide good returns for our shareholders and we will continue to advocate for investment conditions that allow FDI multi-brand retail in India."
Don't Miss: Now, Government Contractors Are Furloughing Workers.