Wal-Mart Board Appoints New Director with This Vote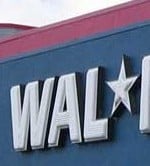 The board of Wal-Mart (NYSE:WMT) has a new lead director whose background is in the company's audit committee and the halls of Harvard. A company spokesperson confirmed to Bloomberg that James Cash Jr., would replace James Breyer according to the guidelines established for corporate governance. Cash had the overwhelming support of shareholders on a vote taken at the company's annual meeting.
The 65-year-old Cash, a professor emeritus at Harvard, received almost 97 percent approval from shareholders at the meeting, when all 14 nominees for the board were backed in a vote (Marissa Mayor received close to 98 percent). Cash will replace James Breyer, who left the board according to company policy. Cash was serving on the company's audit committee when the bribery scandal in Mexico came to light, a fact that led advisory firm Glass Lewis & Co to suggest voting against him.
Yet there was no deviation from the plan, and Cash will be the lead independent director while investigations into the case in Mexico continue. Shareholders directed most of their dissatisfaction toward Michael Duke, the company's chief executive, who received 12 percent "against" votes from shareholders at the meeting. Duke received even more negative feedback last year, when shareholders expressed their highest level of dissatisfaction with a chief executive in nearly twenty years.
Company spokesperson David Tovar also confirmed to Bloomberg that Rob Walton would stay on as chairman of Wal-Mart's board. Walton had received 10 percent "against" votes at the meeting, though the results are largely symbolic. As the New York Times pointed out, the Walton family's ownership stake is too large for any outside groups to contest on a meaningful level. They would need to approve voting themselves out for any action to take place.
Another significant vote at the shareholder meeting involved the proposal to make public any disciplinary actions Wal-Mart was taking against company executives. If bonus pay was cut or withheld pending investigations, shareholders would be able to learn about the details under the proposal. The motion, which was backed by the UAW, received 15 percent approval votes but is unlikely to become a part of company policy.
Don't Miss: Is Macy's Growing Online?