Wal-Mart China Expands On the Ground and Over the Web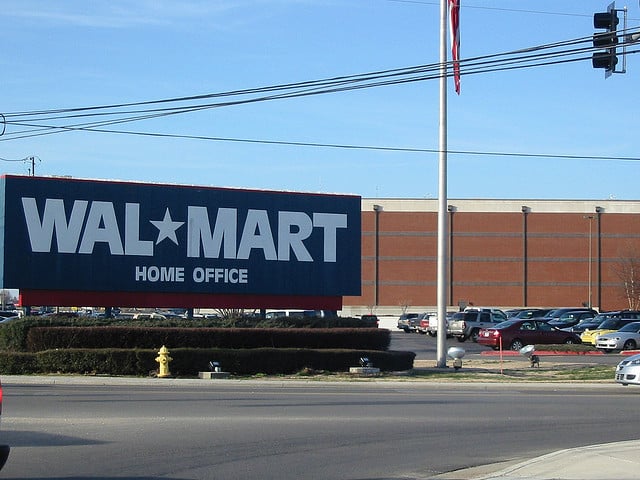 Wal-Mart Stores (NYSE:WMT) made an appearance at another press event in Beijing on Thursday, where the retail giant confirmed its China plans the company also relayed to investors and analysts in Bentonville, Arkansas, just a week earlier.
According to Reuters, Wal-Mart plans on opening up to 110 facilities in China between 2014 and 2016 on top of the 30 it has already opened this year because it recognizes the country as a key component to its international business. The U.S. retailer already has 398 China-based stores, but it is determined to continue its furious expansion in the country, which started in 2007.
The problem with China, however, is that its retail sector is shifting, and Wal-Mart actually has lost market share in the region over the past few years. While the company's hypermarket sales were up to 11.6 percent in 2009, they slid to 10.9 percent this year, and the retailer is desperate to stem those losses and revive success in the country.
That's why, in addition to opening the 110 new stores, Wal-Mart will close 15 to 30 others over the next 18 months. Closing them will "enable the team to focus on the healthy core" — that's the rationale Scott Price, president of Wal-Mart's Asia division, explained to investors in Arkansas last week, and it looks like he's sticking with his story.
In order to realize success in China, Reuters reports that Wal-Mart has recognized the need to embrace e-commerce and win the attention of Chinese consumers over the Internet. More and more customers are now taking to online shopping in the region, and China's e-commerce is expected to record 32 percent composite annual growth between 2012 and 2015. Wal-Mart is working to follow suit and grow its own e-commerce business.
So far, the company's e-retail business has matured 30 percent in the first six months of 2013, but the growth needs to continue for Wal-Mart in order to support its new online shoppers. The Bentonville, Arkansas-based company is comfortable moving into the new sphere of retail, with CEO Mike Duke explaining: "We love customers to understand price, and the safety of the product they're purchasing. E-commerce is a great enabler allowing Walmart to grow globally." Still, the expertise of e-commerce is still undoubtedly reserved for Wal-Mart rival Amazon.com (NASDAQ:AMZN).
Nonetheless, Wal-Mart will still continue to work on stealing market share in China from current leaders Sun Art Retail Group and China Resources Enterprises Ltd., and it hopes its new locations in the country will help it do so. The retailer already bought control of Chinese online store Yihaodian last year — so just as Wal-Mart expands on the ground, it is also expanding on the Web.
Don't Miss: Here's How Apple's Mac Pros Are Made.