Wal-Mart Cutting Orders? Not According to This Supplier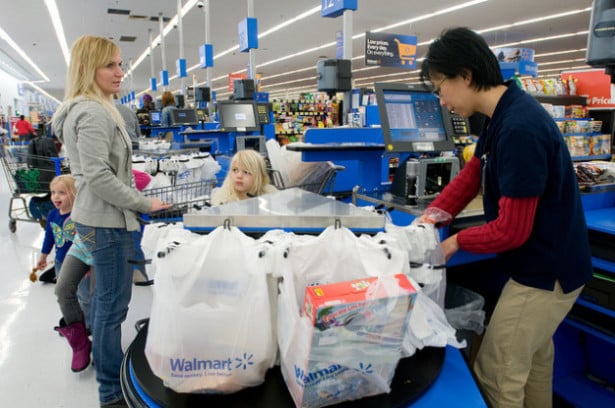 Multiple news sources offered conflicting reports this week as rumors swirled that Wal-Mart Stores (NYSE:WMT) is facing inventory pile-up problems and is cutting back on its supply orders for the two upcoming quarters.
When Bloomberg highlighted a Wednesday email sent to a supplier canceling a number of orders up to two quarters in advance, CNBC responded to that story minutes later with a Wal-Mart spokesman's assertion that Bloomberg's piece was "completely false" and "misleading."
It remained unclear earlier this week whether the retail giant is truly facing inventory overload issues or Bloomberg simply caught a disgruntled supplier at the wrong plate at the wrong time, but Li & Fung Ltd., the world's largest supplier of clothes and toys to retailers, defended Wal-Mart's cause Thursday, confirming that its U.S. orders from the company are still stable and at their normal levels.
The company's chief executive, Bruce Rockowitz, said, according to Bloomberg: "There hasn't been any cutbacks from Wal-Mart orders. When you look across the orders that come from the United States, they are very solid for Wal-Mart."
This marks a stark contrast from an email to a supplier that Bloomberg obtained Wednesday, which read, "We are reducing inventory for Q3 and Q4″ — but it is still safe to say that Wal-Mart could be facing inventory accumulation problems in some departments and not others.
Wal-Mart is already preparing for a holiday season that will be starkly different than others. While the retailer has long depended on the shopping season to boost its sales and store traffic, according to ShopperTrak, this year's U.S. holiday season sales are only projected to rise 2.4 percent, reflecting the smallest gain since 2009.
Retailers everywhere are bracing themselves for a poorer-than-expected earnings season, and Wal-Mart has reportedly already witnessed a premature drop in sales. According to Bloomberg, the Bentonville, Arkansas-based company cut its annual profit forecast in August due to poor second-quarter sales as well as the understanding that, this year, consumers will continue to be more frugal with their purchases.
But despite that damper to the retail holiday season, Wal-Mart has at least already made good with Santa this year by recently announcing that it will hire 55,000 seasonal associates this holiday season. The retail giant will also transition more than 35,000 workers from temporary to part-time positions and another 35,000 from part time to full time.
The increased employee need comes as Wal-Mart recognizes the necessity to keep shelves stocked — and maybe even naysayers silenced — but even though there might not be a Black Friday Wal-Mart protest this year, consumers still shouldn't underestimate the power of union-backed group OUR Walmart.