Wal-Mart 'Disaster' Executive is Out and 2 Dow Movers To Watch
Wal-Mart Stores (NYSE:WMT): Current Price $78.13
Wal-Mart confirmed on Wednesday that the mid-level Wal-Mart executive Jerry Murray, who called the retailer's early February sales "a total disaster" in an email made public by Bloomberg, has exited the company. On Wednesday, Bloomberg said that Murray had left  on April 5, while  Wal-Mart told Reuters that it was Murray's decision to leave and that his last day was Friday, and that a replacement has not yet been chosen. Murray, who was a Wal-Mart vice president who worked on finance in the domestic logistics division, said in a February 12 email to other executives that "in case you haven't seen a sales report these days, February (month-to-date) sales are a total disaster. The worst start to a month I have seen in my (about) 7 years with the company."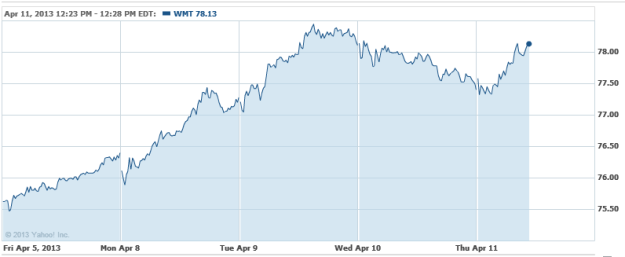 The Boeing Company  (NYSE:BA): Current Price $88.98
Boeing's heroic effort to get its troubled 787 Dreamliner back in the air is facing a daunting final hurdle, approval from the United States agency that's already gotten its fingers burned by okaying the plane's safety. The Federal Aviation Administration is under scrutiny for clearing the 787 in 2007, only to have to reverse itself following lithium- ion batteries overheating on two jets. Transportation Secretary Ray LaHood, whose agency includes the FAA, announced that the planes were safe days before they were ordered parked. Beyond that, FAA officials will face the National Transportation Safety Board in April to explain their initial decision.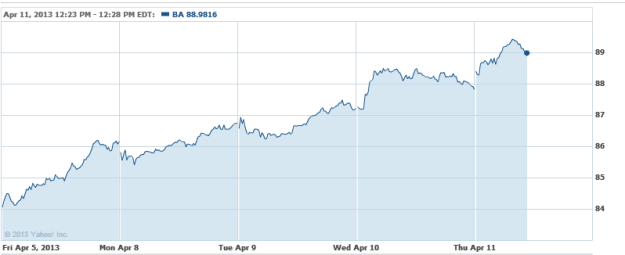 The Coca-Cola Company (NYSE:KO): Current Price $41.24
Bloomberg reports that since September, over 40,000 medicine kits designed to slip between Coke bottles stacked in a case have gone deep into the Zambian countryside. Called Kit Yamoyo, the packets were created by the London branding agency pi global for the United Kingdom-based health charity called ColaLife to fight one of sub-Saharan Africa's biggest child killers, diarrhea. The kits are priced at the equivalent of $1, and carry vital antidiarrheal medicine in a blister pack of zinc pills, oral rehydration salts, in a container that may be used as a mixing vessel.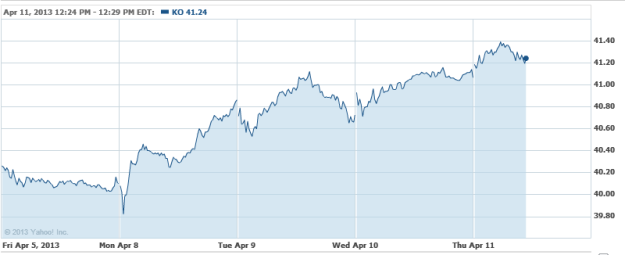 Investing Insights: Does Wal-Mart Support All-Time Highs?