Wal-Mart Focuses Attention at Home, PetroBras Completes Platform, and 3 More Hot Stocks
Wal-Mart (NYSE:WMT): Wal-Mart has stated that it will be pursuing efforts to purchase more U.S.-made goods. Manufacturing means "good middle-class jobs, and that's exactly what our country needs," said Bill Simon, chief executive of Wal-Mart's U.S. operations. It is too early to gauge the impact on U.S. manufacturing, said Robin Sherk, an analyst at market research firm Kantar Retail, "but if anyone can move the needle, that would be Wal-Mart because of their scale."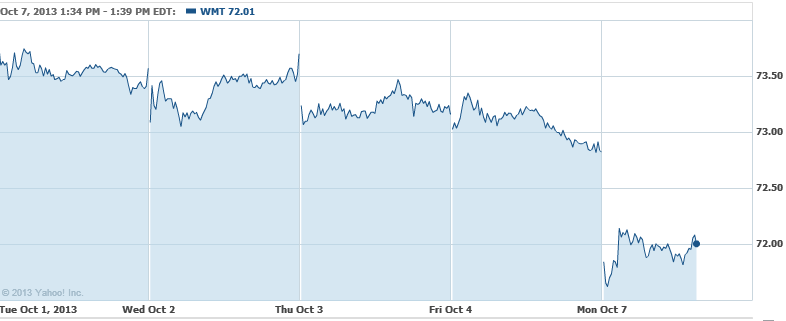 Petroleo Brasileiro (NYSE:PBR): PetroBras says that another oil production platform has been completed, a part of the company's efforts to bolster its output for this year. The most recent P-55 platform is one of nine that PetroBras expects to enter production in 2013, as the oil company shoots to boost its production, which has remained bound at about 2 million barrels per day since 2011.

Lockheed Martin (NYSE:LMT): Lockheed has fallen in line with United Technologies as far as scaling back its plans to furlough workers in connection with the government shutdown, as Lockheed now says that the number of affected employees will be around 2,400 after initially quoting around 3,000. The Pentagon's decision to call back its civilian staff played at least a partial role in the decision.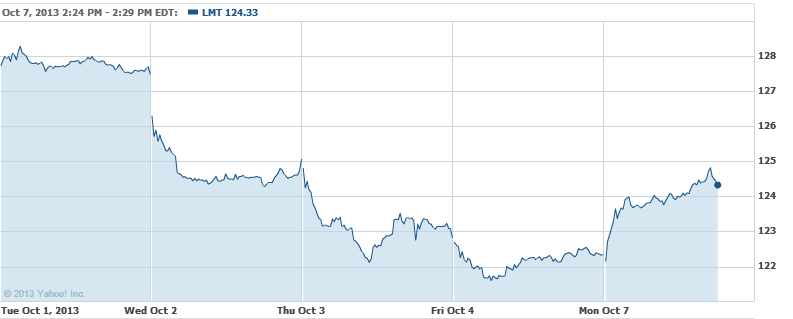 Tesla Motors (NASDAQ:TSLA): Jefferies has lifted its price target on Tesla from to $210, after Tesla gracefully handled the questions on safety surrounding the report of a Model S fire last week. The firm also upped its estimates for the third quarter, and now projects that Tesla will ship 5,500 units during the period, up from Jeffries' previous call of 5,250. "It appears the Model S is still considered safer than conventional vehicles, in contrast to media headlines questioning electric-vehicle safety," the firm noted.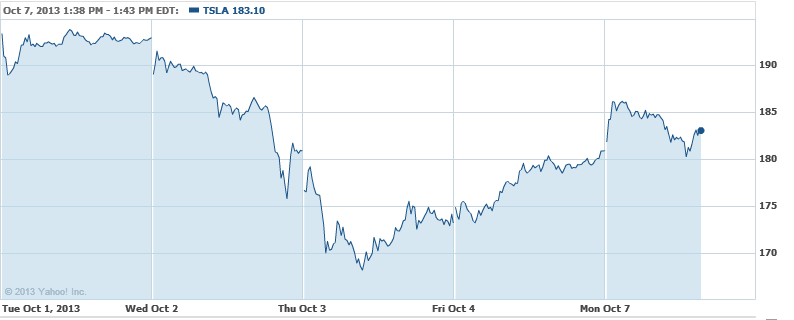 Biogen IDEC (NASDAQ:BIIB): Leerink has raised its price target on Biogen to $300 from $286 as the firm believes that the company's Tecfidera drug is doing well (it raised its estimates to $200 million from $165 million). For the week that ended on September 27, Tecfidera's total prescriptions rose to 4,450 from 4,365.

Don't Miss: Here Are Amazon's Big Plans for This European Market.