Wal-Mart Goes After Chinese Market, Disney Survives the Lone Ranger: Morning Buzzers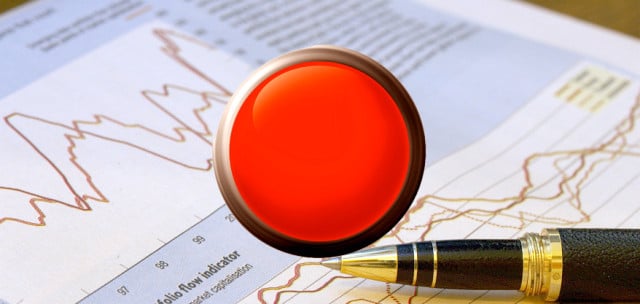 Markets showed concern about the end of quantitative easing Wednesday morning, as futures for all three major indexes were down. With stronger economic data coming out, including a hot housing market and lowered unemployment, the reality of tapering is becoming more tangible to markets as they face the prospect of the Fed unwinding the program as soon as next month, removing the easy liquidity that's boosting stocks.
Futures at 8:25 a.m.: DJIA -0.30%, NASDAQ -0.19%, S&P 500 -0.30%
Wal-Mart (NYSE:WMT) is considering a takeover of one of Hong Kong's supermarket chains owned by Asia's wealthiest individual, Li Ka-shing, as part of a a plan to expand its presence overseas. Wal-Mart has been in the midst of a strategy to open over more than stores in China and employ 18,000 more people.
Walt Disney Co. (NYSE:DIS) has managed to beat Wall Street's expectations of earnings despite taking a massive hit on the floundering Lone Ranger movie. For the quarter the company estimated a 36 percent loss in operating revenue due to the film, and projects a loss on the film of $160 to $190 million in the fourth quarter.
Blackstone Group (NYSE:BX) is trying to benefit from the housing and property value resurgence, with plans to sell its expansive La Quinta hotel chain. The company is valuing the hotels at $4.5 billion, and it also plans to sell shares of its Extended Stay America hotel operator, which has an equity value of around $3 to $4 billion.
Chesapeake Energy (NYSE:CHK) has ended its legal battle to retain leases for natural gas drilling on properties across New York. The state has postponed extraction of natural gas from its portion of the Marcellus Shale, which is among the biggest gas deposits in the United States. Gov. Andrew Cuomo has issued a moratorium on hydraulic fracturing.
Don't Miss: 6 Sobering Facts That Have Beer Makers Worried.