Wal-Mart Is Proven Innocent in India's Foreign Investment Probe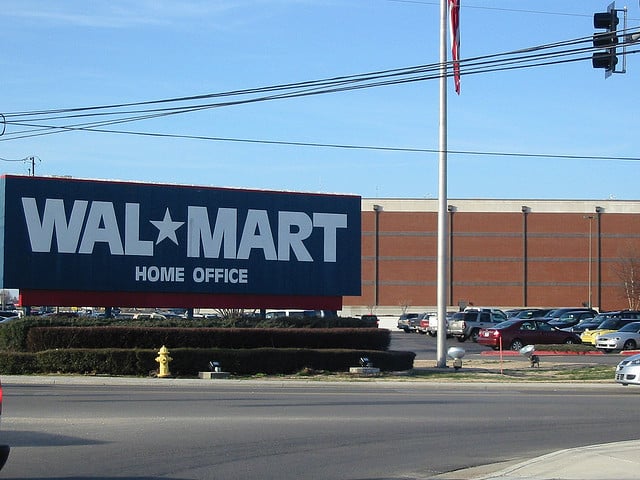 Wal-Mart Stores (NYSE:WMT) finally received good news from India on Thursday, as the country's finance ministry officially cleared the retailer of allegations that it violated the country's foreign investment regulations by taking an indirect stake in a domestic chain.
According to The Wall Street Journal, Wal-Mart has been under the microscope since 2010, when it purchased $100 million in convertible debentures from Indian conglomerate Bharti Enterprises. Indian officials now say the probe is finished, and the finance ministry has concluded that the deal between Wal-Mart and Bharti was in compliance with India's FDI guidelines.
The ministry's decision marks just one bright spot for Wal-Mart India in its many years of failing to meet expansion goals on account of rigid foreign investment policies. The Bentonville, Arkansas-based company has been desperate to break into the retail gold mine that is India thanks to the country's growing middle class and population of 1 billion people, but the country has been quick to delay Wal-Mart's progress by enacting barriers and trying to preserve the country's traditional markets and mom-and-pop stores.
India slightly eased its rules on foreign investments in retail in September 2012, when it allowed foreign companies to hold up to 51 percent in supermarkets and other stores. But although Wal-Mart tried to take advantage of the relaxed restrictions with Bharti, its joint venture partner, its plans to open eight business-to-business wholesale stores in 2013 fell through, and the two companies broke up the Indian joint venture in early October.
Wal-Mart isn't the only foreign firm that has encountered significant roadblocks in the world's second most populous country. The Journal reports that companies like Vodafone Group, Cadbury, Nokia Corp. (NYSE:NKE), and General Electric (NYSE:GE) have, too. Those companies are currently under the microscope of the Indian government for alleged tax evasion, but they dispute the claims and have so far been unwilling to pay.
Now, Wal-Mart must move forward in India without Bharti, and it hopes that the results of the upcoming national elections in the spring will help further relax regulations. While the retailer was once aggressive about opening as many stores in the country as possible, Wal-Mart has since cooled off as it maintains that it is waiting for the further opening of India's retail sector before it can think of a nationwide rollout of its global brand.
India already boasts $400 billion in retail sales each year, and Wal-Mart is determined to break into that market — but it looks like it'll have to wait, unless it wants to undergo yet another foreign investment probe.
Investing Insights: Will Pepsi Continue This Bullish Run?