Wal-Mart Launches Massive Promotional Campaign and 2 More Dow Movers To Watch
Wal-Mart Stores (NYSE:WMT): Current price $79.05
On Saturday, Wal-Mart reported the intro of a national television and digital advertising campaign plus an accompanying website. The campaign will show how people across the country rely on Wal-Mart to save money on the things they want and need, how the giant retailer provides career opportunities for its associates, and how it forms efficiencies and works directly with manufacturers to help provide low prices. President and Chief Executive Bill Simon of Wal-Mart U.S. said that "we have wanted to do this for a long time because we know that people trust Walmart even more when they understand the opportunities we provide our associates, who the customers are that shop with us and how we deliver low prices."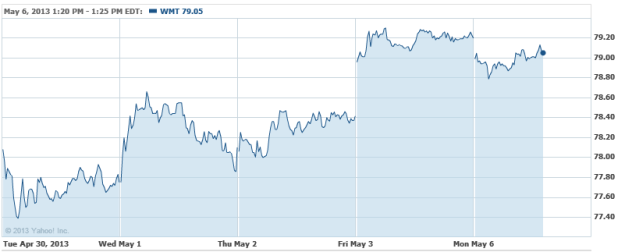 Johnson & Johnson (NYSE:JNJ): Current price $84.89
United States regulators have okayed Johnson & Johnson's Sedasys system to sedate patients during colonoscopies, removing the need for a physician to monitor delivery of the injectable sedating agent. The device works by injecting patients who have different types of colonoscopy procedures with propofol, a minimal-to-moderate sedation agent heavily used in colonoscopy procedures. The company said in a release that the system lowers the risks of oversedation when compared to other traditional methods, with 99 percent of patients recovering from the effects within 10 minutes after administration of the drug. Furthermore, J&J said that the system should be introduced on a limited basis beginning next year.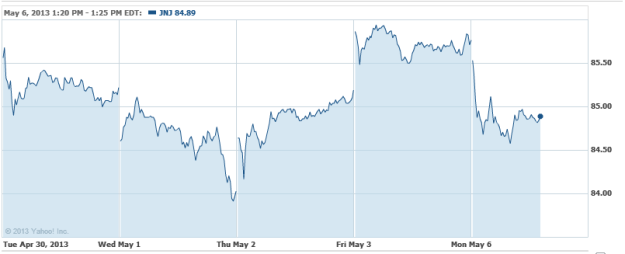 UnitedHealth Group (NYSE:UNH): Current price $60.52
The Association of State and Territorial Health Officials and United Health Foundation, founded by UnitedHealth Group, have said that Alaska, Arkansas, Georgia, Kansas, Oklahoma and Rhode Island will get funding and support through which to improve health outcomes in their states. Each state will receive a minimum of $25,000 from United Health Foundation and training and support from the Association to create an innovative collaborative care model that will allow physician training and facilitate best practices, based on evidence-based care standards, for the improvement of each state's health outcomes in these areas: diabetes, infant mortality, obesity and smoking.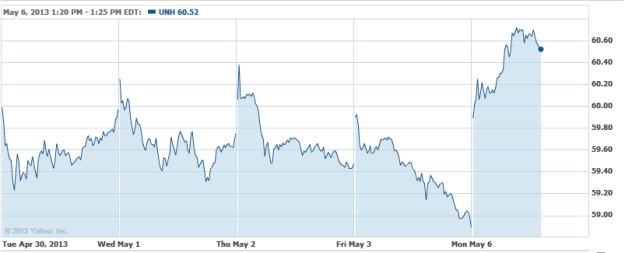 Don't Miss: Will Bangladesh Factory Collapse Force Walmart to Be Ethical?