Wal-Mart Loses Its Indian Head, BP Takes Stance on Spill Claims, and 3 More Hot Stocks
Wal-Mart (NYSE:WMT): The head of Wal-Mart's Indian block has resigned from the company, and will be replaced in the interim with a senior vice president from Wal-Mart International. Political opposition and difficulties in acquiring real estate through a joint venture have hampered Wal-Mart's efforts to open stores in the country.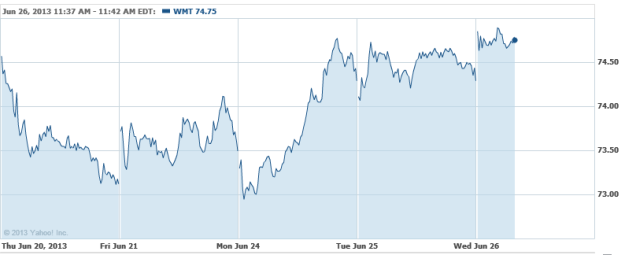 BP (NYSE:BP): BP is getting more aggressive in its efforts to challenge claims payments from the 2010 Gulf oil spill. The company is releasing an ad in several newspapers to highlight what it perceives as the unfair manner in which the payments have been made. Scheduled to run in The New York Times, Wall Street Journal, and Washington Post, the ad accuses "trial lawyers and some politicians" of encouraging Gulf Coast businesses to submit thousands of claims for inflated or non-existent losses.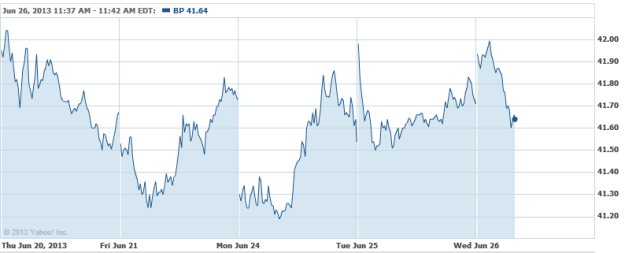 OfficeDepot (NYSE:ODP): OfficeDepot has announced that it will be holding a shareholder meeting on August 21st, in response to a shareholder lawsuit from Starboard Value over OfficeDepot's failure to schedule one. Starboard plans to file proxy material with the U.S. Securities and Exchange Commission shortly nominating four candidates for the board.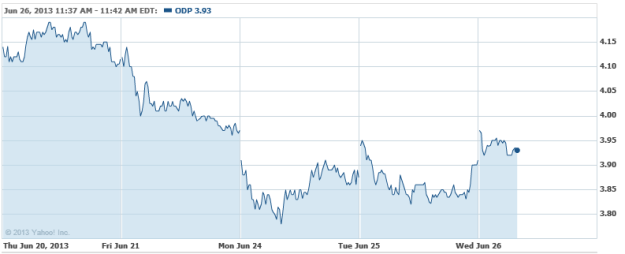 HSBC Holdings (NYSE:HBC): HSBC and Citigroup (NYSE:C) have received approval from Beijing to sell domestic mutual funds in the country, opening the gates for the two goliath banks to increase the level of business in the region. China's struggling stock market has forced officials to seek more money, as the sales of mutual funds by domestic brokerages and insurers was only given the green light this past February.