Wal-Mart Okays Share Buyback, AT&T and Sprint Included in NSA Sweep, and 2 More Hot Stocks
Wal-Mart (NYSE:WMT): As its annual shareholder meeting gets underway, the retailer faces a couple of points of contention with its shareholders, such as the way it handled the bribery scandal in Mexico, slowing growth, and pressure to increase oversight after the Bangladeshi factory collapse that killed 1,100. The company also announced the board's approval of a new $15 billion share repurchase agreement, the first in two years.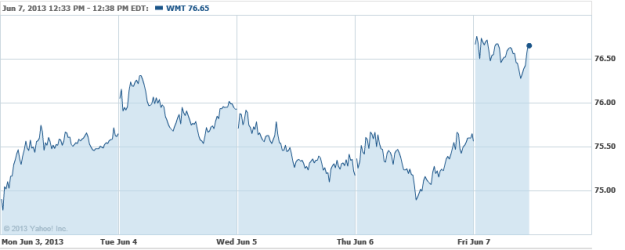 AT&T (NYSE:T): The NSA scandal has expanded to cover data collections from AT&T as well as Sprint (NYSE:S), including purchase information from unnamed credit-card providers.Combined, the carriers have 314.6 million wireless and landline accounts that are subject to NSA scrutiny. Lost in the ensuing political firestorm and public outcry was the fact that the NSA's efforts have become institutionalized under laws passed in the wake of the September 11 attacks in 2001.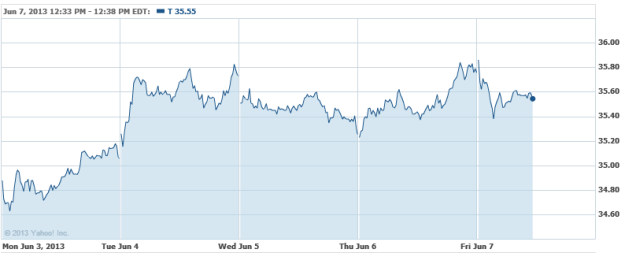 Rosetta Genomics Ltd. (NASDAQ:ROSG): Rosetta shares have soared in early trading on Friday, after it announced that peer-reviewed journal Molecular Cancer has accepted a manuscript outlining the ability of the company's miRview test to accurately "identify the tumor of origin." The testhas accurately predicted the results in 92 percent of the 84 patients who submitted samples.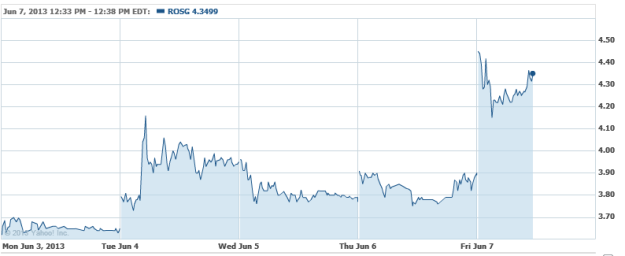 JinkoSolar Holding Co. (NYSE:JKS): The solar panel manufacturer posted a smaller than expected loss, sending its shares surging over 14 percent. Solar product shipments rose 36 percent to 338.6 megawatts in the quarter ended March 31, as losses narrowed to $20.7 million to $56.6 million.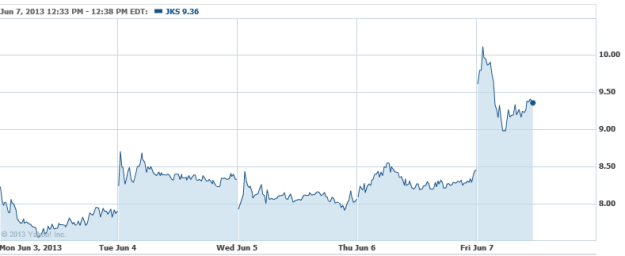 Don't Miss: Wal-Mart Mess: Can the Corporate Claw Reign in Bad Behavior?