Wal-Mart Receives Weapons Petition and 2 Dow Movers Seeing Action
Exxon Mobil Corporation (NYSE:XOM): Current price $89.17
An attorney participating at the environmental damage trial in New Hampshire says that research done by one of the two major oil firms on trial indicated decades ago that the additive MTBE should not be added to gasoline as it could create widespread groundwater contamination that would be expensive to clean up. The state has begun its case against ExxonMobil and Citgo, seeking over $700 million fees to monitor and treat contaminated water systems statewide.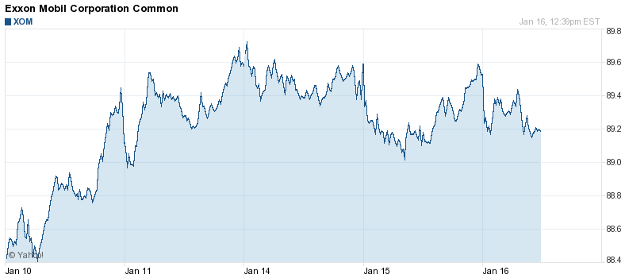 Start 2013 better than ever by saving time and making money with your Limited Time Offer for our highly-acclaimed Stock Picker Newsletter. Click here for our fresh Feature Stock Pick now!
Microsoft Corporation (NASDAQ:MSFT): Current price $27.10
Microsoft's Surface with Windows 8 Pro will be available in the coming weeks, says Electronista, pointing to a tweet from the general manager of the firm's Surface hardware, Panos Panay.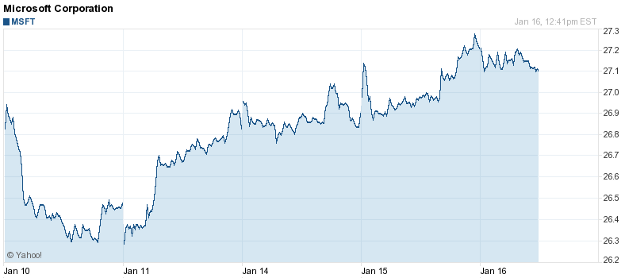 Wal-Mart Stores (NYSE:WMT): Current price $69.06
Gun-control advocates, along with mothers whose children were shot in mass shootings, have on Tuesday delivered to Wal-Mart a petition containing more than 291,000 signatures demanding that the retailer cease its national sales of assault weapons and munitions.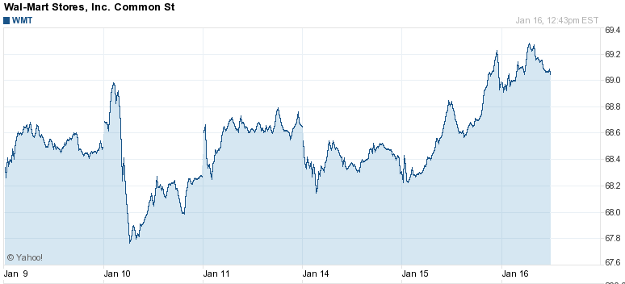 Don't Miss: Here's How the Fed Affected Consumer Prices in 2012.