Wal-Mart Seeing Family Dollar Threat and 2 Dow Movers for Friday
Wal-Mart Stores (NYSE:WMT): Current price $73.87
Through notes to investors on Friday, two research firms gave different opinions on Family Dollar Stores (NYSE:FDO). Shares were upgraded at Deutsche Bank from Hold to Buy, while Citigroup lowered the shares to Neutral from Buy. The analyst Paul Trussel at Deutsche said that fears regarding future declines in the discount retailer's margins have probably peaked, and that the company's selling, general and administrative expenses disappointed investors in the first quarter of the its fiscal year, but investors should now aware of the headwinds that caused the situation and the problems should ease going forward. Meanwhile, worries about a price war among dollar store firms is overblown, and Family Dollar is taking market share from Wal-Mart, according to Trussel, who added that Family Dollar has now begun to benefit from tax refunds. Also, he expects the firm's same-store sales to rise 4.3 percent in the second half and he placed a $71 price target on the shares. on the other hand, analyst Deborah Weinswig at Citigroup thinks Family Dollar will have more difficulty beating earnings expectations going forward, and that the retailer's margins are likely to be impacted by stronger sales of less profitable items. Moreover, Family Dollar's "single store format" is hindering its ability to compete against Dollar General Corporation (NYSE:DG), which has two expanded store formats. She trimmed her price target on Family Dollar from $69 to $65.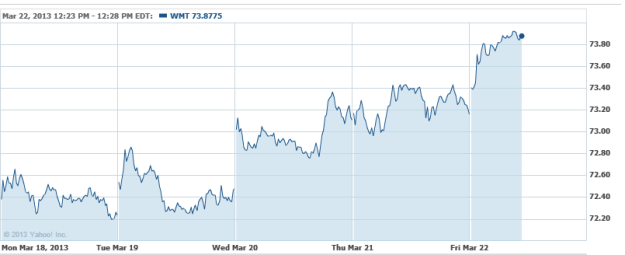 Verizon Communications (NYSE:VZ): Current price $49.01
A number of the top pay-TV providers have publicly protested programming costs that are increasing faster than they are able raise their own prices. However, to the extent that their content is thought to be essential, distributors have few options but to pay what networks demand, according to The Wall Street Journal's Heard on the Street. One possible outcome is that customers decide they simply can't afford to pay for TV anymore, which would stop the vicious cycle.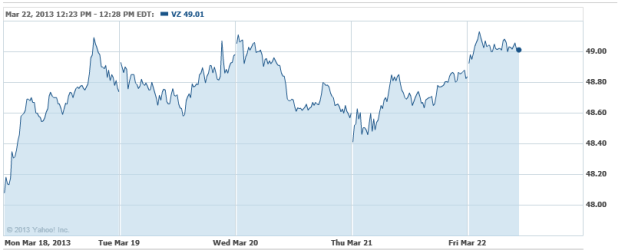 Johnson & Johnson (NYSE:JNJ): Current price $79.59
Johnson & Johnson intends to compete against the Botox maker Allergan (NYSE:AGN) and expects to seek FDA approval in 2014 for an anti-wrinkle drug that could crack Botox's 85 percent market share, says Reuters.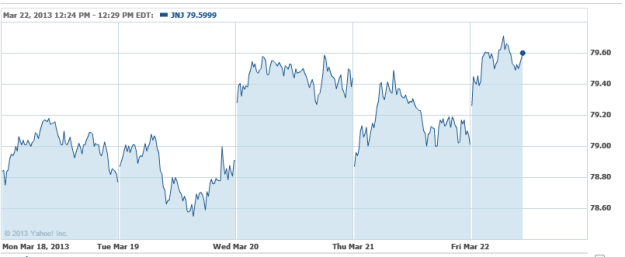 Don't Miss: Nike's 3Q Numbers Take Off Running.