Wal-Mart Sits at Indefinite Red Light in India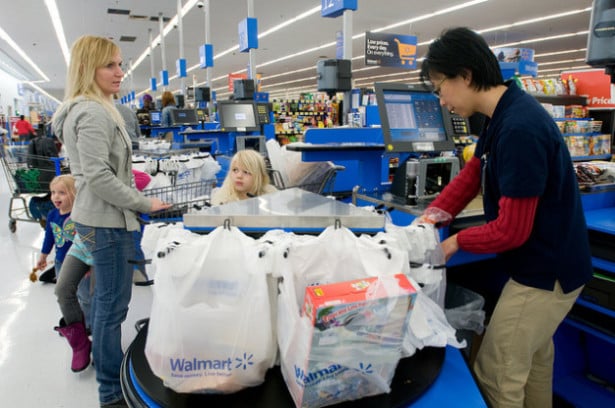 Wal-Mart Stores (NYSE:WMT) may have once thought that India was its key to continued global success, but it looks like the country has now stopped the Bentonville, Arkansas-based retail giant dead in its tracks. Thanks to strict international regulation and two leering compliance investigations, Wal-Mart's progress in the region has been all but halted. It could stay that way for a while — at least until Parliamentary elections in eight months when Congress can reevaluate its decisions.
Wal-Mart, along with several other major whosesale retalers including Tessco (NASDAQ:TESS) and Carrefour have long coveted a footprint in India's lucrative retail market, but have met with rigid regulation that has proven to effectively lock them out despite their best efforts.
Wal-Mart, especially, has sunk money, time, and manpower into the venture, partnering with Bharti Enterprises to operate 20 wholesale stores in the country. The joint venture allows Wal-Mart to meet enforced regulation that keeps foreign retailers from holding more than 51 percent foreign direct investment, but the two companies predicted back in September that they would open eight business-to-business wholesale stores in 2013 and their first retail store within two years — but those plans have yet to bear any fruit.
Sources now say that the New Delhi-based conglomerate is not happy with the venture's lack of progress, and though it has yet to bow out, analysts wouldn't put it past them. Raj Jain, chief executive of Wal-Mart's India operations since 2007, already up and left quietly in June, and more and more executives at both Wal-Mart and Bharti Enterprises are becoming increasingly frustrated with the joint venture.
For now, it is reportedly planning on hanging tight, because The Financial Times reports that Wal-Mart has officially put its India expansion plans on hold – at least until the drama over its two compliance investigations dies down.
The Indian government is currently investigating whether Wal-Mart's $100M loan to Bharti is in violation of a previous ban on foreign ownership of grocery stores and is looking into other charges that claim the company violated the US Foreign Corrupt Practices Act by bribing government officials for permission to secure stores.
Now, Wal-Mart remains at a standstill, and many of Bharti Wal-Mart's employees are suspended as mandated by the internal investigation, disabling it from making any further plans to become the first global supermarket chain to apply for application in the lucrative Indian retail market.
In addition, leases on more than a dozen Bharti properties have now been terminated and the company has stopped releasing any future plans or forecasts. Even the company's executives recognize how ominous the situation is and how likely Wal-Mart is to miss out on the "first-mover advantage." Mitchell Slape, the executive who was serving as chief operating officer of Bharti Retail, has sinced been sent back to a job in the U.S. and plans are officially on hold.

Wal-Mart's growth in the country could start up again if the results of India's Parliamentary elections in eight months go its way, but for now, it looks like they're finally ready to take a seat on the country's sidelines.