Wal-Mart Stock: Not Glamorous, But Super Efficient
Retail stocks have had a fairly rough 2014. The SPDR S&P Retail ETF (NYSEARCA:XRT) is down nearly 8 percent for the year while the S&P 500 is up nearly 2 percent. This underperformance reflects lower profits and greater uncertainty in the retail space. But in particular we can see this weakness heavily concentrated in a few names. For instance Amazon (NASDAQ:AMZN) is down over 25 percent for the year. Whole Foods (NASDAQ:WFM) is down over 30 percent. Even a relatively safe retailer — Target (NYSE:TGT) — is down 8 percent.
Wal-Mart (NYSE:WMT) — the world's largest retailer — is bucking the trend. So far this year shares are down just 1 percent. Furthermore, despite the fact that the company is a best of breed retailer, the stock trades at just 16 times earnings and it pays a 2.5 percent dividend which exceeds that of the S&P 500 (1.9 percent) and of the XRT (0.75 percent).
I expect Wal-Mart's outperformance to continue, and I think that while retailers generally come with more risk than reward, Wal-Mart is one stock worth owning in the long run.
Wal-Mart is the world's largest retailer. This means that it has inherent advantage versus its competitors insofar as it has the lowest inventory costs — virtually every producer of consumer goods in the world wants to sell their goods at Wal-Mart because of the exposure it gets them. This puts Wal-Mart in a position of power in the asymmetric relationship between retailer and consumer product producer in nearly every circumstance.
Furthermore, Wal-Mart has a bigger and better distribution infrastructure than any retailer, and this is why it is able to offer goods at such compelling prices relative to its competitors.
Finally, Wal-Mart has access to more capital at a cheaper rate than any of its competitors. This gives it the potential to expand its business inexpensively. It also gives it the potential to expand its services, as we are seeing now with the company entering the money transfer business.
While investors have been enamored of Amazon given its broad reach in the e-commerce space we have to note that Amazon fails insofar as it is not generating any profits. This wasn't a problem for investors in the past, but the tide seems to be turning with Amazon shares plummeting in the first part of 2014.
Meanwhile Wal-Mart is one of the better performing retailers even with its profits declining. Investors are expressing confidence in the company's ability to generate consistent profits over the long run. Furthermore, the company pays a 2.5 percent dividend that it raises on a consistent basis. Over the past ten years the company's quarterly dividend has climbed from $0.13/share to $0.48/share. That means that Wal-Mart has raised its dividend at an average rate of 15.6 percent per year during this time frame. While I don't think it will keep this pace up even if it can raise its dividend 12 percent per year, then in ten years Wal-Mart's quarterly dividend will reach $1.50/share! That's pretty impressive considering the stock is trading at just $77/share, and it makes the shares very compelling for investors looking to generate future income for retirement.
Ultimately Wal-Mart is a slow and steady business, and it lacks the glamour of other retailers. But this is a case of the tortoise beating the hare. Wal-Mart is the tortoise, and I think it is a stock worth buying on weakness.
Interested in consumer product companies? Earlier, we wrote on three consumer companies that consistently pay dividends to their shareholders. Here's a recap:
1. Proctor and Gamble (NYSE:PG)
Proctor and Gamble is the poster child for "widows and orphans" investing. The company has been around since the 1800s creating and selling consumer goods. It is one of the largest companies in the world and it owns some of the leading brands from Gillette, Crest, and Swiffer. These are products that people need to buy even if they have very little money to spend. Therefore Proctor and Gamble has been performing relatively well despite the fact that the economy has been weak.
The stock currently trades at 22 times earnings, and it isn't growing these earnings due to a strong U.S. dollar hurting international profits, and strong commodity prices that have led to an increase in input costs. Nevertheless the company has strong margins and several stable income sources. While the stock may be expensive it is expensive in a market where certainty and stability trade at a premium, and any weakness can be purchased.
2. Colgate Palmolive (NYSE:CL)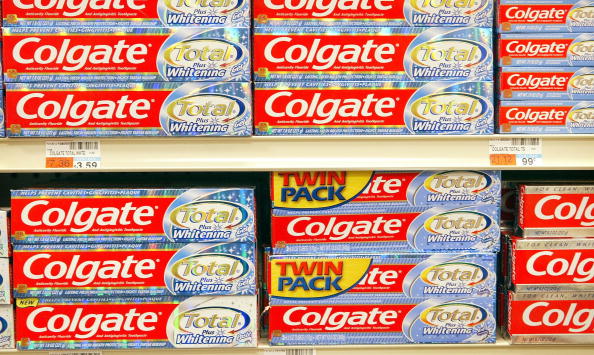 Pretty much everything I said about Proctor and Gamble can be said about Colgate. This company has been around for more than 200 years, and it has been paying a dividend for 119 consecutive years. It produces well known consumer products, must notably Colgate oral care products and Palmolive skin care products.
While profits have been steady, sales have been growing organically. The weakness has been due to one-time items, as well as a strong U. S. dollar and rising commodity prices. Nevertheless the company has strong and stable profit margins, and it can amply cover its dividend, and even raise it. Unfortunately this success comes at a premium price — the stock trades at 28 times earnings as investors are confident in the company's growth potential in emerging markets. This valuation is too rich for me, but the company is as stable as a bond, and so it probably should be valued as such.
3. Church and Dwight (NYSE:CHD)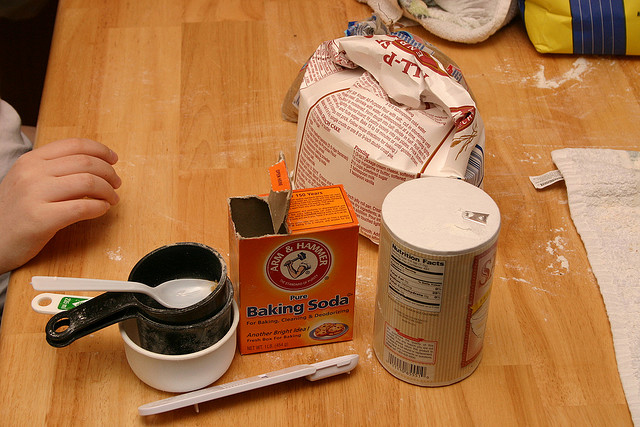 This is the smallest of the bunch, but it has also been the best performer during the 21st century. In fact since the 2000 peak in the stock market the stock is up eight-fold. That is from before the stock lost nearly half of its value in a few short months. The company makes well-known products such as Arm & Hammer baking soda and Trojan condoms.
The company is the only one of the three here that hasn't been paying a dividend since the 19th century — its streak only goes back to 1901. Still, this is an impressive streak. The company pays the smallest dividend of the group at 1.8 percent, although this is in line with the aggregated dividend of the S&P 500. The company also has room to raise this dividend.
While the company didn't grow its earnings in the first quarter of this year, this is an exception to the rule — profits have tended to rise like clockwork over the past several years. As a result the stock trades at about 25 times earnings. This, again, is rich, but considering the regularity with which we can expect the company to generate profits and pay dividends, the market is content to assign this premium valuation to the shares. As with the other two stocks I would prefer to wait for a pullback.
Disclosure: Ben Kramer-Miller has no position in Wal-Mart or in any of the stocks mentioned in this article.
More From Wall St. Cheat Sheet: