Wal-Mart Takes Up Safety Standards Solo, Broadcom's Dividend, and 3 More Hot Stocks
Wal-Mart (NYSE:WMT): The retail giant has opted out of signing an accord with European retailers that is aimed at substantially increasing workplace and factory safety in Bangladesh, the company is deciding that it will venture out on its own to conduct safety standard checks. The company says it will conduct detailed safety inspections of all 279 factories it uses in Bangladesh, and publish the results on its website.

Broadcom (NASDAQ:BRCM): The company has declared an $0.11 per share quarterly dividend, falling in-line with its previous. It has a forward yield of 1.20 percent, for shareholders of record on May 31, and is payable on June 17 with an ex-dividend date of May 29.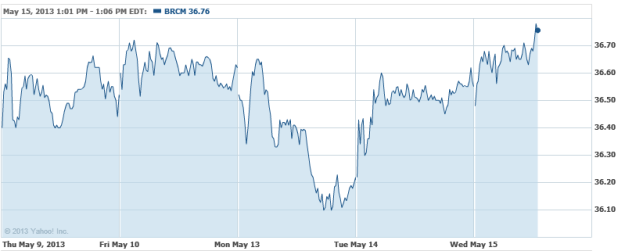 Domino's Pizza Inc. (NYSE:DPZ): Domino's has sparked questions at Miller Tabak, which downgraded its shares to Hold with a price target of $59. However, it's not performance that initiated the rating — the 37 percent year-to-date gains in valuation is causing concerns and making the firm uncomfortable with the higher market worth.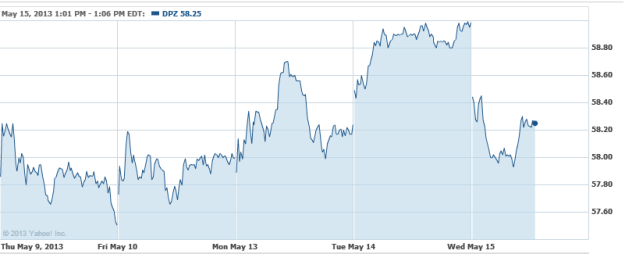 Macy's (NYSE:M): Earnings of $0.55 per share were enough to beat by $0.02, while revenues of $6.39 billion fell in-line with expectations. The company also raised its quarterly dividend by 25 percent, which now sits at $0.25 per share. Comparable sales grew, while margins lay flat year-over-year. Although little elaboration was provided, it appears that online sales and mobile channels helped lift the company to profitability.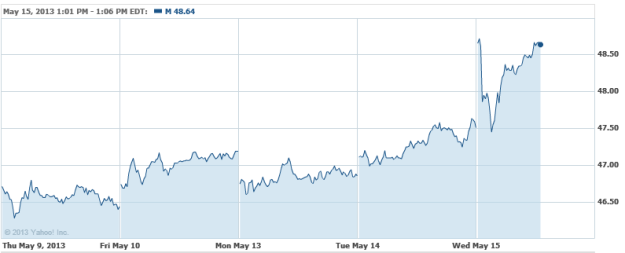 Questcor Pharmaceuticals (NASDAQ:QCOR): Shares of Questcor are riding down after a presentation at the Bank of America/Merrill Lynch Healthcare Conference on Tuesday night, which apparently did not blow away investors. However, Wednesday's stock performance could also be a natural pullback after its 13-plus percent surge yesterday.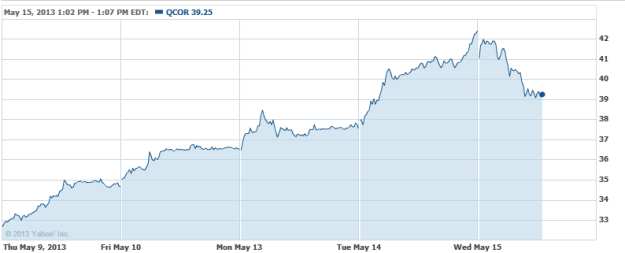 Don't Miss: Tough Retail Conditions Didn't Hurt Macy's Last Quarter.