Wal-Mart: The New Gay Rights Champion?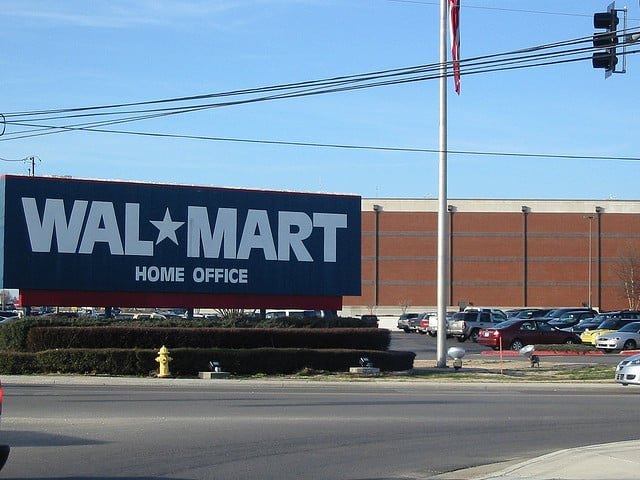 Marking a major victory for affected Wal-Mart Stores (NYSE:WMT) employees as well many others in the nation, the world's largest retailer announced Tuesday that it will offer health insurance benefits to domestic partners of its U.S. employees starting next year, joining 62 percent of the Fortune 500 companies that already offer health benefits for domestic partners. Wal-Mart's decision reflects the end to a major holdout which many believe will convince other resistant companies to do the same.
According to Reuters, the Bentonville, Arkansas-based company is the nation's single biggest employer outside of the federal government — therefore, its most recent decision will not only affect many of its 1.3 U.S. million employees, but will also mean big things for LGBT rights activists and also many other full-time workers' spouses and domesic partners who are still without coverage.
Although the number of Fortune 500 companies offering health-care benefits to same-sex partners have risen dramatically within the last ten years, many employees of major companies are still without coverage due to their employers' refusal to recognize their relationships.
Bloomberg highlights Exxon as one such company who has about 76,900 employees, but still stands resolute in its decision to extend its health coverage only to "legally recognized spousal relationships," maintaining, "We follow the federal definition of spousal relationships." This stance significantly affects its concerned workers and many others, especially the Human Right Campaign, hoping that Wal-Mart's decision will help convince other major companies such as Exxon to follow suit.
Wal-Mart's decision also comes at a poignant time for LGBT activism as it follows in the wake of a high-profile decision by the U.S. Supreme Court in June that forced the federal government to recognize same-sex marriages in states where it is legal by striking down the 1996 Defense of Marriage Act. As of now, 13 states and the District of Columbia allow gay marriage, but recent legislation illuminates that it could be just the beginning.
But whether or not Wal-Mart employees reside in one of these states, Wal-Mart maintains that all workers will be eligible for benefits. Bloomberg reports that Randy Hargrove, a spokesman for the retailer, explained via phone interview, "We thought it was important to develop a single definition for all Wal-Mart associates in the U.S. to give them consistency in the various markets we operate in across the country."
Wal-Mart workers will thus receive a postcard in the mail within the coming days updating them on these healthcare changes. The retailer is confident the news will be well-received, but also understands that the decision won't please the entirety of its shoppers and employees. Many employeees have already vocalized that they will be unaffected about the healthcare decision, because they can't afford it in the first place, but that is an additional issue that the retailer confronts as the target of many major labor-rights groups.
Still, the decision to expand benefits to both same and opposite sex couples will result in a price hike for Wal-Mart due to the considerable size of its employee base. Out of its 1.3 million full- and part-time U.S. employees, Bloomberg reports that 1.1 million are covered by the plans, as well as their family members. Thus, the retailer will now expect to see a cost rise.
Luckily for Wal-Mart, though, analysts believe that no matter what stance their shoppers take, the new healthcare change likely won't cause a significant decline in traffic. About two-thirds of Americans visit the retailer monthly, and no one expects that to change anytime soon.
Like us on Facebook to get the latest from Wall St. Cheat Sheet right in your News Feed.