Wal-Mart's Black Friday Starts Early, SodaStream's Partner in Flavor, and 3 More Hot Stocks
Wal-Mart Stores (NYSE:WMT): Wal-Mart will be kicking off Black Friday early, starting on Thanksgiving with two major sales events at 6 p.m. and 8 p.m. There is more pressure on the retail sector this year due to six fewer shopping days and low rates of consumer confidence following the partial government shutdown, USA Today reports. There will still be deals on Friday, though many of the best deals occur or begin on Thursday, including online shopping bargains that start early Thanksgiving morning, the publication says.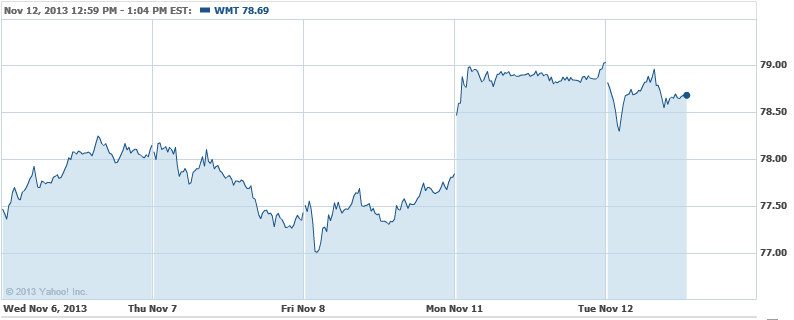 SodaStream International Ltd. (NASDAQ:SODA): SodaStream has announced that it will be partnering with Fresh Del Monte (NYSE:FDP) to offer special-edition flavors for its soda machines. The syrups, of which specific flavors have not yet been disclosed, will be branded by both companies; the new lines will first be sold in Italy and the U.K. next summer.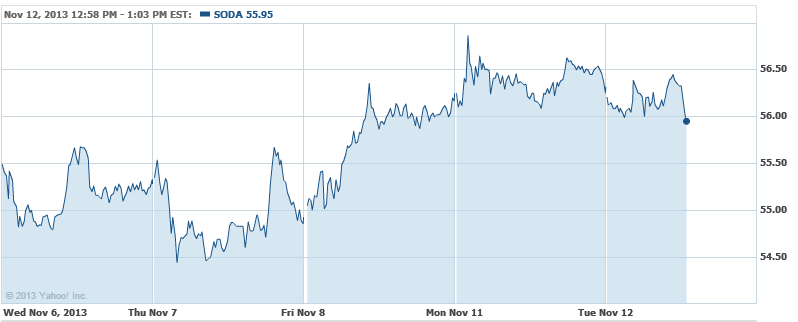 Nike Inc. (NYSE:NKE): Nike's latest HyperWarm products are meant to compete directly with Under Armour's (NYSE:UA) corresponding items, pushing the high-tech apparel industry further toward a duopoly, as Belus Capital's Brian Sozzi warns that Under Armour — though it has an early adopter lead — faces a serious threat from Nike, which retail analysts believe will have the upper hand.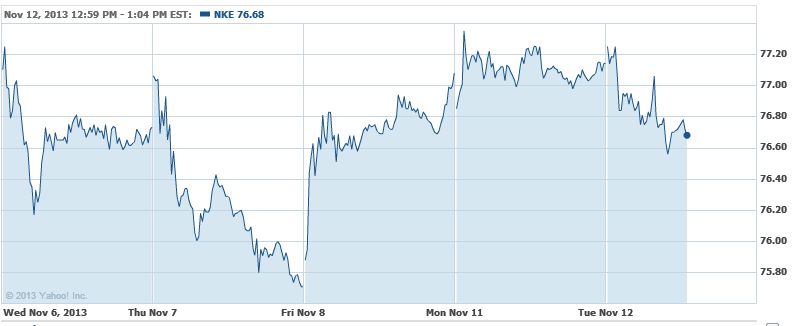 Petroleo Brasileiro S.A. (NYSE:PBR): PetroBras announced that an offshore platform has initiated crude oil production at the Papa Terra field off Brazil, making for one of nine new units to come on stream this year as the company attempts to increase faltering production. Declining productivity at its older offshore fields have resulted in a meager 2 million barrel per day output for PetroBras; the new platform supports 140,000 barrels per day of oil and 1 million cubic meters of natural gas.

T-Mobile US (NYSE:TMUS): Shares of T-Mobile are slumping as the No. 4 U.S. carrier announces a 66.15 million share stock offering, which at current levels would result in proceeds of of $1.72 billion. The results will be put toward "general corporate purposes," including capital expenditures and spectrum purchases. The underwriters of the deal have an option to buy another 6.615 million shares.

Don't Miss: 10 Foods to Help You Get the Most Out of Your Workout.