Wal-Mart's Indian JV Breaks Up, HP Sees Stabilization, and 3 More Hot Stocks
Wal-Mart (NYSE:WMT): Wal-Mart is ending its joint venture relationship with India's Bharti Enterprises, which leaves Wa-Mart alone to fend for itself in a country where it's been exceptionally difficult to grow its presence. Reuters points out that if Wal-Mart wants to set up its own retail stores in India, it will need to find another local partner to own the 49 percent stake of the business per foreign investment rules that were eased last year.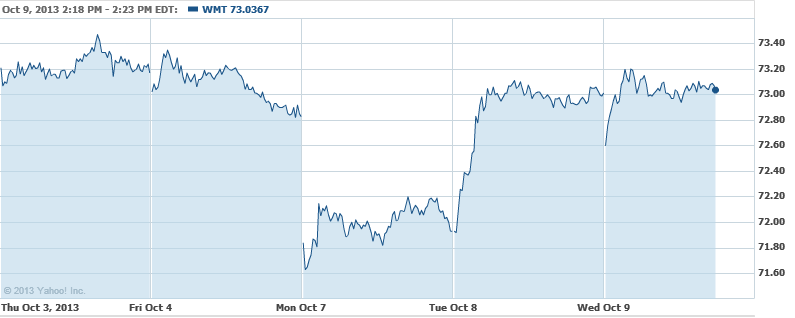 Hewlett-Packard Co. (NYSE:HPQ): CEO Meg Whitman predicts that HP's revenue will "stabilize" in fiscal year 2014 (ending October 2014), and start growing again in the 2015 fiscal year, as HP is currently expected to see a 3.1 percent revenue drop for 2014 after a 7.7 percent sink in the 2013 fiscal year. Whitman also noted that HP has managed to stabilized its enterprise services operations after the controversial Autonomy buyout, as the company's net debt is now below pre-Autonomy levels. No further restructuring is planned.

Siemens AG (NYSE:SI): Siemens along with partners Bechtel and AECOM have won four contracts for the U.S. Army's $7 billion renewable and alternative energy power production program. It will be used to procure reliable, locally generated, renewable, and alternative energy for Department of Defense installations through power purchase agreements, Seeking Alpha reports.

Green Mountain Coffee Roasters (NASDAQ:GMCR): Data indicating slowing K-cup growth has put pressure on Green Mountain's shares, although sales for the single-serve units still grew 35 percent for September, shy of August's 40.7 percent gain.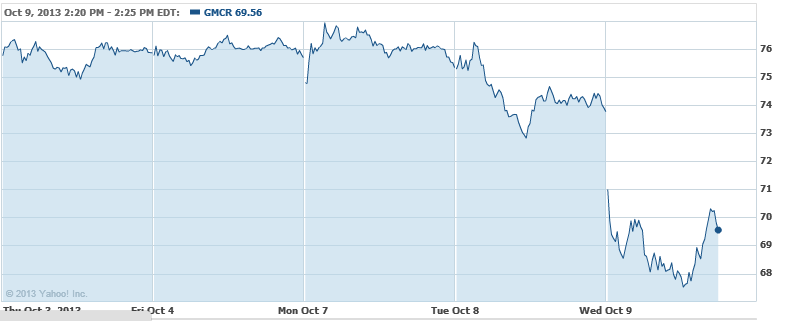 Royal Dutch Shell (NYSE:RDSA): A consortium led by Shell has put four blocks in Nigeria on the auction block as theft of crude and political uncertainty push international firms to exit the region. The JV has sold numerous blocks since 2010 — worth an estimated $2 billion — though the latest sales would be the largest so far for Shell in terms of production.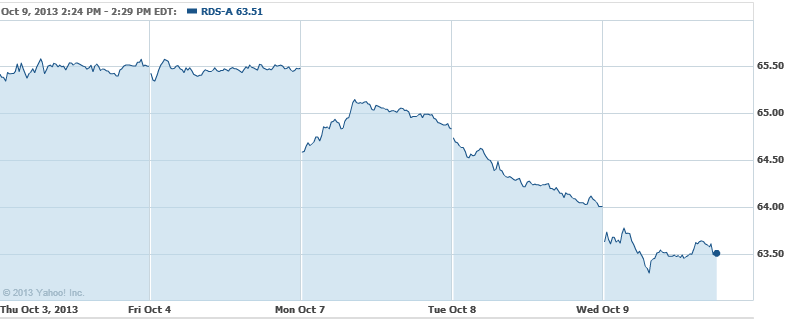 Don't Miss: Wal-Mart Fails the Ethics Test of This Pension Fund.