Wal-Mart's New CEO: McMillon Takes the Helm in February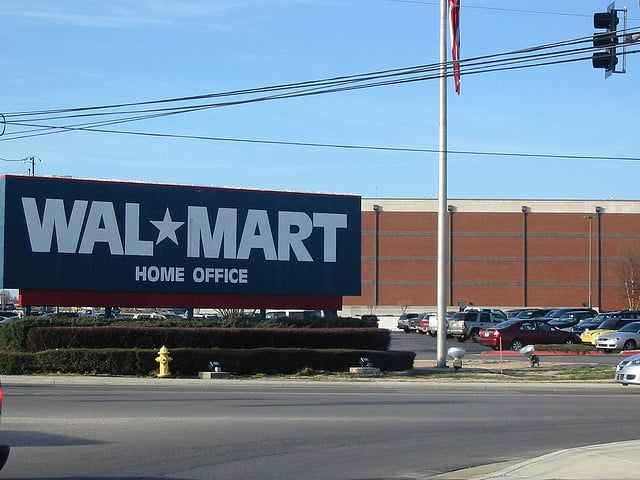 The new year will bring more than champagne, confetti, and blurry memories for Wal-Mart (NYSE:WMT) — just a few months past the 2014 mark, Mike Duke will be replaced by Doug McMillon as the company's president and chief executive officer. According to CNBC, one analyst called the change "good news" for the company, though others are clearly hoping it will amount to no news.
"I would bet that very little would be different. I think that's part of why the stock's barely moving at this point," said Joe Feldman, a senior retail analyst at Telsey Advisory Group,"It's going to be a seamless transition." Feldman noted that most had expected that either Bill Simon or McMillon would be taking the job, and that the clean election via Wal-Mart's board of directors was a comfort. "We're encouraged by this," said Feldman.
McMillon has a solid background in leadership roles with the Wal-Mart company, having served as president and CEO of Wal-Mart-owned Sam's Club, as well as presently overlooking over 6,300 stores, with over 823,000 associates — all in twenty-six foreign countries.
"Doug is uniquely positioned to lead our growing global company and to serve the changing customer, while remaining true to our culture and values," said Rob Walton, the chairman of Wal-Mart's board of directors who recently elected McMillon.
"He has broad experience — with successful senior leadership roles in all of Wal-Mart's business segments — and a deep understanding of the economic, social, and technological trends shaping our world. A merchant at heart, Doug has both a long history with our company and a keen sense of where our customers globally are heading next," said Walton according to a Wal-Mart press release. The release notes that the past CEO, Duke, will continue to advise McMillon for one year following his replacement.
"Our associates make it all possible and I've learned so much from them. No matter where I traveled, our associates continued to inspire me with their commitment to living our values, serving our customers, and taking care of each other," said Duke.
Don't Miss: 5 Kitchen Hacks to Cut Thanksgiving Stress.