Wal-Mart's Pledge to Food Safety, Citibank and Deutsche Bank Duke It Out, and 2 Other Hot Stocks
Wal-Mart (NYSE:WMT): The company has put $16.3 million, or about 100 million yuan, into raising the standards of its food safety protocols in China, following country-wide food contamination scares and scandals that have shed unpleasant light on the country's food suppliers. Chinese news agency Xinhua, in keeping with trends of poking American companies, accused Wal-Mart of using expired eggs in its baked goods.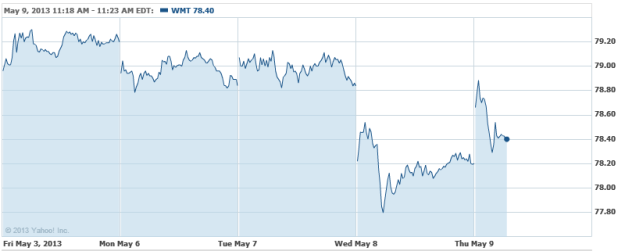 Citigroup (NYSE:C): The bank has closed a lead with Deutsche Bank (NYSE:DB) in currency trading, vastly assisted by its larger share of emerging-market transactions. Deutsche Bank's market share lead is now a fractional 0.28 percent in first, the second closest that the race has seen, ever. Citigroup leads in emerging market foreign exchange, with a 15.64 percent share, to Deutsche Bank's 13.46 percent.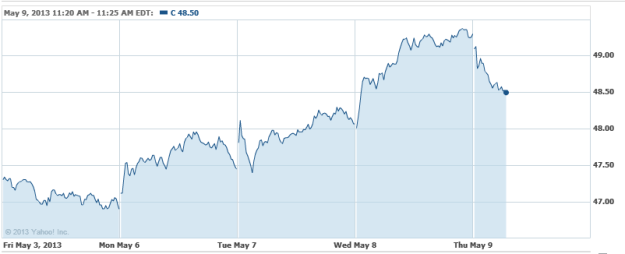 Nokia (NYSE:NOK): Nokia is hedging its bet against its higher-end Windows powered phones with the new Asha handset, priced at an easily accessible $99. The middle-ranged phone, which sports Internet capability, is Nokia's hope to regain market share that it has lost over the last several years. The Asha puts social applications like Facebook (NASDAQ:FB) and others, as well as a touchscreen into a format that more closely resembles a smartphone, but at about half the cost.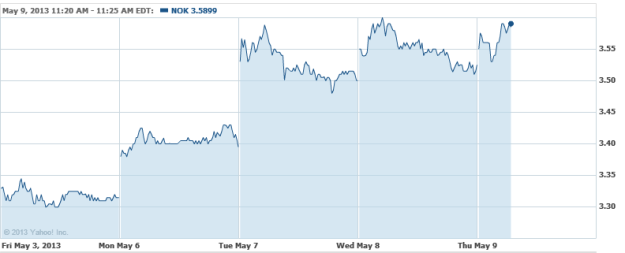 Isis Pharmaceuticals (NASDAQ:ISIS): Shares of Isis continue to fall, after the announcement that its pricing for the previously announced IPO is $19 per share, or about 3.4 percent below the closing price on Wednesday.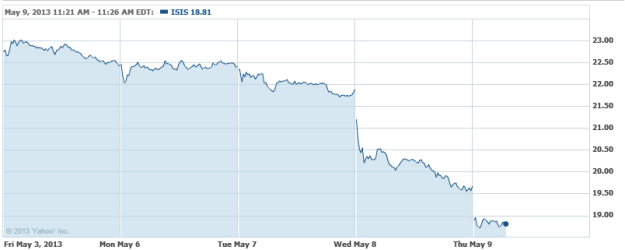 Investing Insights: Is Yamana a High-Risk Play?