Wal-Mart's Quarter Falls Short, Time Warner Tempts Bid For Hulu, and 3 More Hot Stocks
Wal-Mart (NYSE:WMT): Wal-Mart's earnings and revenue fell below consensus estimates, with earnings of $1.14 missing by $0.01, and revenues of $114.19 billion missing by $2.23 billion. The company admits it didn't see a late quarter sales rush from delayed tax refunds, which it repeatedly attributed weak sales to, although May sales are looking more promising. However, costs from the bribery probes will also run up the tab in the second quarter. E-commerce gains of 30 percent helped to offset the 1.4 percent decline in comparable store sales.

Time Warner Cable (NYSE:TWC): As one of the few broadcasting companies that seems receptive to the idea of online streaming, the report that Time Warner is lining up partners to pitch an offer for Hulu is hardly surprising. The move would give Time Warner an established entry point into the exploding online streaming market, and Hulu's current parents — Disney (NYSE:DIS) among them — have voiced desires to get the service off its books, making it a convenient match.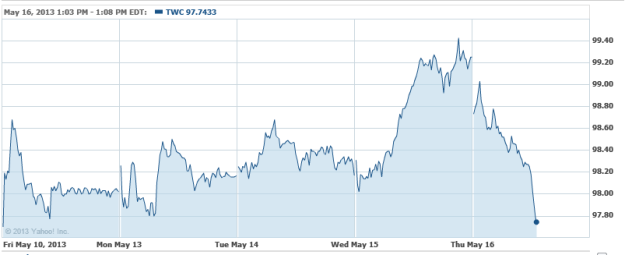 Delta Airlines (NYSE:DAL): European antitrust regulators have just over a month to make a decision on Delta's bid for a 49 percent stake in  Virgin Atlantic, a deal which was proposed in December and immediately sparked competition concerns among authorities. The joint venture would let the U.S. carrier and its British peer offer more flights at Heathrow, Europe's highest-traffic airport.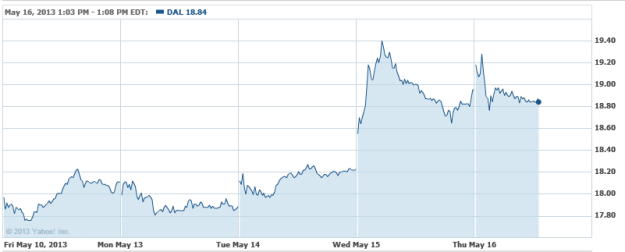 Dow Chemical (NYSE:DOW): A judge has ordered Dow to pay out $1.2 billion in a price fixing case, as one company of several included in the scope of the investigation that reaches back to 2005. U.S. District Judge John W. Lungstrum denied Dow's request to overturn that verdict and the $400 million in damages were tripled under U.S. antitrust law, bringing Dow's overall payment to $1.2 billion. Dow denies the charges, and has pledged to file an appeal to the decision.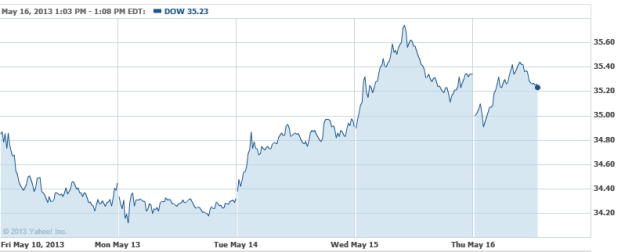 Don't Miss: Will a Soft First Quarter Hold Wal-Mart Back?