Wal-Mart's Quarter Is Almost Over, Trina Solar Adjusts Downward, and 3 More Hot Stocks
Wal-Mart (NYSE:WMT): Wal-Mart's various problems from the last quarter are coming to a head this week, when the retailer announces its quarterly earnings. Late tax refunds earlier in the year were cited for slow sales, and a big production has been made of Wal-Mart's perpetually understocked shelves have driven consumers elsewhere. Will this week's earnings be the growth Wall Street is expecting, or a wake-up call to management?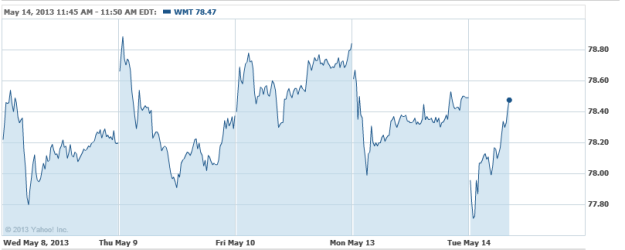 Trina Solar (NYSE:TSL): Shares of Trina are sliding after a downward adjustment was made to the first quarter guidance, which now estimate solar module shipments of 390-400 MW compared to the prior guidance of 420-430 MW. The bottom line guidance will also be affected by further adjustments, which now put the foreign currency exchange loss at $18.5 million to $19.5 million.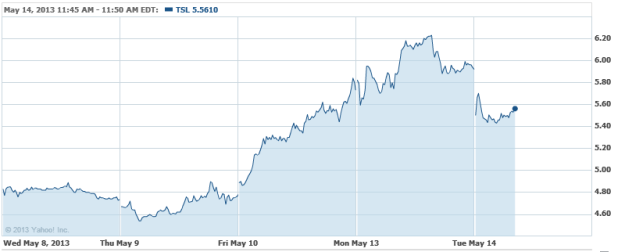 Dean Foods Company (NYSE:DF): Janney Montgomery Scott has raised its rating on Dean Foods, from Neutral to Buy. A price target of $19 was accordingly raised to $27 as well.

News Corp. (NASDAQ:NWSA): News Corp. has entered into an agreement with Twitter, to help promote the Fox channel through the social media site's outlets, and push advertising for its programming and exclusive content on Twitter's platform. It's only one contract for the company, which intends to sign more deals with other broadcasters as well. "We are having lots of conversations with different networks," said Chloe Sladden, Twitter's head of media."Twitter and TV are such a well-made match, it is becoming more and more essential to the experience of watching TV for fans."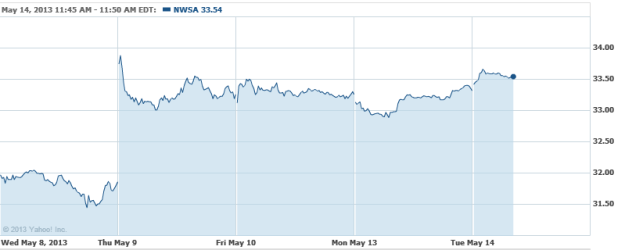 Cree, Inc. (NASDAQ:CREE): Shares of Cree are sloping downward, following a downgrade to Hold at Sterne Agee, which also lowered its  price target to $59.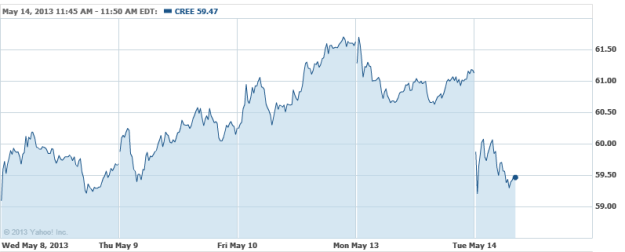 Don't Miss: These New McDonald's Items Are Replacing the Angus Burger.