Wal-Mart's Shareholder Meeting and Future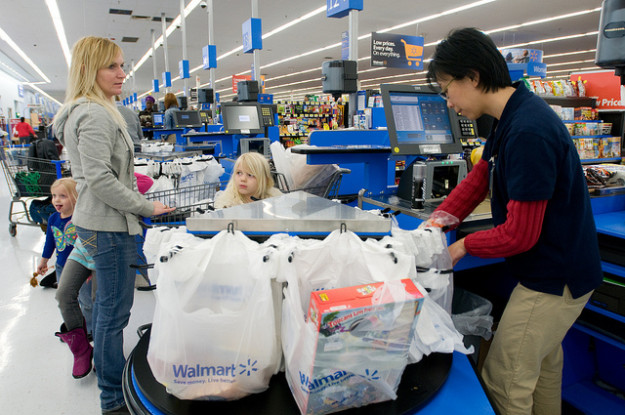 At its annual shareholder meeting on Friday, Wal-Mart (NYSE:WMT) announced it was going to buy back some of its stock for the first time in two years. The world's largest retailer announced it was going to be buying back $15 billion worth of stock.
The event is more of a pep rally than a shareholder meeting as thousands of employees attend as well. The shareholder meeting came at a time when the company is still facing criticism for its handling of bribery allegations in its Mexican operations over a year ago, which according to the New York Times it tried to cover up. It has also been linked to factory safety issues in Bangladesh.
The company brought its normal star power to the meeting with Hugh Jackman hosting the event and John Legend performing. There were also serious moments though, as executives addressed concerns over the recent problems Wal-Mart has faced. At the shareholder meeting, Executive Mike Duke said "For Wal-Mart, compliance is an absolute. Make no mistake about it, we will do the right thing."
The shareholder meeting was also protested by OUR Walmart, which is a union-backed group that wants Wal-Mart to commit to providing full-time work with a minimum salary of $25,000 per year. These groups cited information showing that Wal-Mart workers were paid less than the average industry average for retail workers and scheduled as few as 19 to 22 hours a week.
When news of the buyback program was announced, the company's stock was up 1.1 percent to $76.50. Wal-Mart accounts for a large percent of spending in America, and its sales show that low income individuals are not recovering at the same rate as the housing market or the stock market.
Wal-Mart is starting to recover after a two year slump that was a result of a number of factors, including changes in its pricing and merchandising strategy and cutting thousands of items from its store. The company is also responding to criticism from labor organizations by announcing it is going to hire 100,000 veterans in the next five years. It appears that things are turning around for Wal-Mart, but the company is still struggling to improve its image.
At the shareholder meeting, several proposals were also being put to a vote. One of the proposals allows shareholders with 10 percent of the company's stock to call a special shareholder meeting where they could vote on key matters.
Don't Miss: Businesses Gear Up For National Doughnut Day.