Wal-Mart's Soft Quarter, Verizon Rethinks Canadian Strategy, and 3 More Hot Stocks
Wal-Mart (NYSE:WMT): Wal-Mart has reported EPS of $1.25, in-line with expectations. Revenue of $116.2 billion missed, by $2.4 billion, as comparable store sales growth slipped negative at -0.2 percent with analysts calling for a 0 percent to 2 percent range. This included a -1.3 percent slump in the U.S. However, the international unit performed well comparably — up 2.9 percent to $33 billion. The new guidance is set at $5.10 – $5.30, down from prior guidance of $5.20 – $5.40.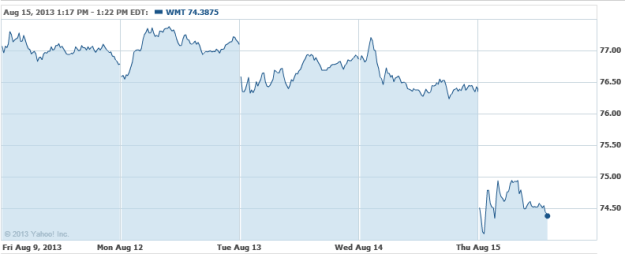 Verizon Wireless (NYSE:VZ): Verizon has reportedly decided to delay making bids for smaller Canadian local carriers Wind and Moblicity, according to sources which indicated that the carrier was waiting until after a January spectrum auction was completed. The Globe and Mail writes that Verizon "will focus on deciding whether to participate" in the auction, signaling that the carrier could be having second thoughts about expanding north, or might simply be trying to secure itself more favorable terms.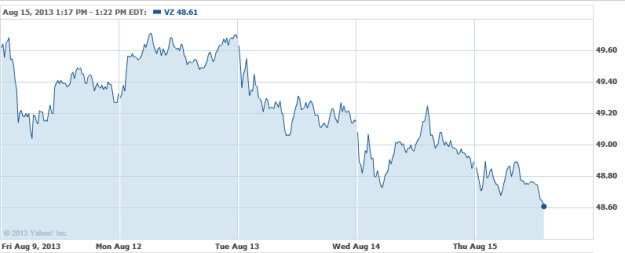 General Motors (NYSE:GM): GM has ceased its production activities and operations at its plant in Egypt due to the escalating conflict in the region. The plant, just outside Cairo, closed up following clashes between security forces and supporters of ousted president Mohamed Mursi that have turned fatal in recent days.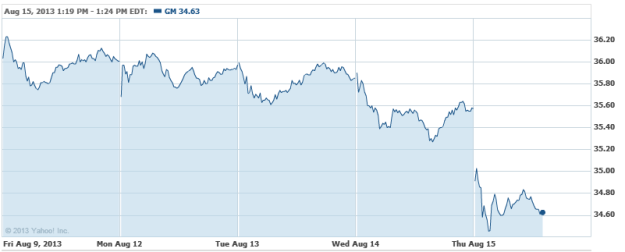 Citigroup (NYSE:C): The Wall Street Journal is reporting that Citigroup is hoping to make $5 billion or so by selling access to its Asian-Pacific branch network to life insurers, which would allow them to sell their products through the bank's 600 regional branches. The sale would also fall in line with Citi's mission to strip down its peripheral assets and focus more intently on its banking operations.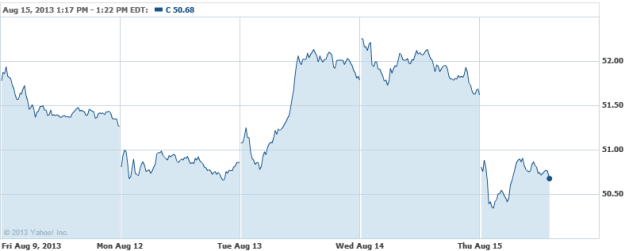 General Electric (NYSE:GE): A device called the ExAblate Neuro from the closely held Israeli company InSightec — whose owners include GE – was able to bring significant improvements to sufferers of essential tremor in a small trial of 15 people. The ExAblate Neuro issues 1,000 ultrasound beams deep into the brain to stop the abnormal electrical signals that cause the tremors in the first place.