Wal-Mart's Supply Chain Comes Home, Boeing to Ramp 737 Builds, and 3 More Hot Stocks
Wal-Mart Stores Inc. (NYSE:WMT): Wal-Mart is gearing up to announce the launch of a project that will see footwear, curtains, and glassware sourced from American suppliers as a part of a bigger effort by Wal-Mart to buy more U.S. goods. The initiative is expected to create 385 jobs, and Wal-Mart has pledged to buy $50 billion worth of U.S.-made products over the next decade.

Boeing Co. (NYSE:BA): On the heels of several reports of new orders for its aircraft, Boeing is announcing that it will be increasing the production of the 737 single-aisle plane to about 560 per year in 2017 (about 47 units per month), as the global demand for planes remains robust. This implies an increase of about 50 additional planes over the levels in 2010; it will be the highest rate of production for the plane.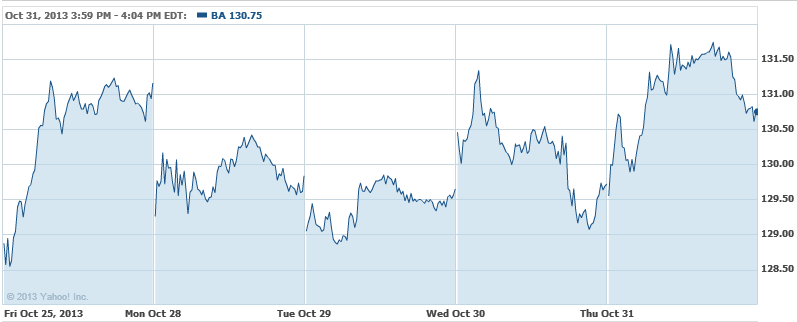 Citigroup Inc. (NYSE:C): Following the news of investigations into the possible manipulation of foreign-exchange markets, Citigroup — as well as JPMorgan Chase & Co. (NYSE:JPM) — have placed their respective top London-based currency dealers on leave. Citi's Rohan Ramchandani took the leave by mutual agreement, and neither he nor JPMorgan's Richard Usher have been accused of wrongdoing.

SodaStream International (NASDAQ:SODA): SodaStream's shares continue to trade lower one day after it released its earnings. Stifel warns that SodaStream faces "structural challenges" in the U.S. and raised concern about a trend toward higher promotional expenses per incremental retail sale. The firm slapped a Sell rating on SodaStream shares, adding some uncertainty to the stock that spent Wednesday on a roller coaster ride.

Kraft Foods Group (NASDAQ:KRFT): On top of announcing earnings per share of 70 cents, beating by 1 cent, and revenue of $4.4 billion, missing by $0.16 billion, Kraft has announced a partnership with McDonald's Corp. (NYSE:MCD) to begin selling packaged McCafe coffee at retail outlets next year. Kraft CEO Tony Vernon spilled some beans on the program while on Kraft's conference call on Wednesday evening.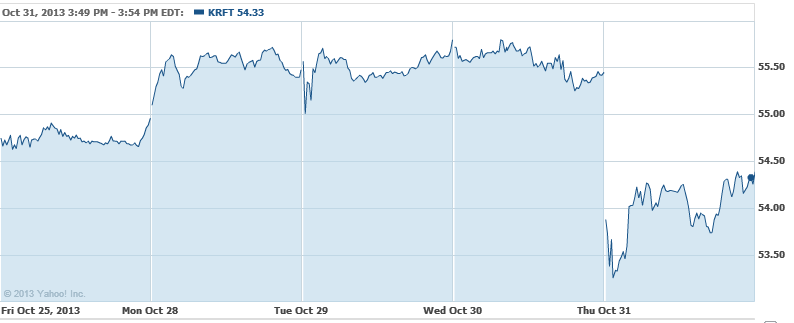 Don't Miss: Here Are Google's Cool New Photo Tricks.