Want to Grow the Economy? Fix Immigration, Says Boehner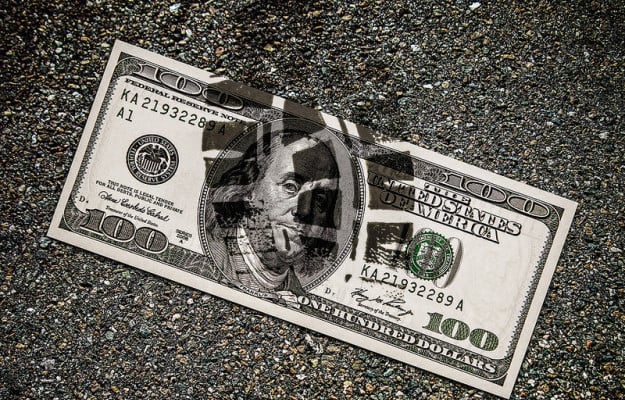 "The manufacturing army hit Washington this week to bring ideas, real-life stories and solutions directly to policymakers… These are critical conversations because manufacturers face mounting challenges that threaten their ability to compete globally and increase the cost of doing business in the United States."
Jay Timmons, president and CEO of the National Association of Manufacturers, helped lead a summit in Washington, D.C. this week attended by more than 500 manufacturers and congressional policymakers. Besides Timmons himself, notable attendees included House Speaker John Boehner (R-Ohio), House Energy and Commerce Committee Chairman Fred Upton (R-Mich.) and Representative John Larson (D-Conn.).
The summit was an opportunity for leaders of manufacturing to meet with policymakers and discuss the biggest issues facing the industry. As outlined by the NAM, these include: regulatory red time, an outdated tax code, restrictive energy policies, and even the immigration system.
"Securing our borders, enforcing our laws and making the process of becoming a legal immigrant fairer will in fact help America remain a magnet for the brightest minds and the hardest workers in the world," Boehner said at the summit.
Timmons had this to say in a statement released on Wednesday: "Manufacturers have said consistently that comprehensive immigration reform is the right thing to do—now it's clear that it's also the fiscally responsible thing to do. Those who had claimed cost as an immovable barrier to immigration reform can stand down. We will see our deficit reduced while ensuring that manufacturers have access to the workforce they need to compete in the global marketplace. Hundreds of manufacturers are headed to Capitol Hill today to meet with policymakers, and with the CBO's announcement, their case for comprehensive immigration reform is even stronger."
But the push for immigration reform, as envisioned by Boehner, has hit a road block. On Friday, the House defeated an agricultural policy bill in what some are painting as a huge embarrassment for the Republican party.
"It is an embarrassment for the entire Republican conference," Republican strategist John Feehery told Bloomberg in an interview. "They need to figure out how to legislate this year. If they don't, it doesn't bode well for immigration or fiscal negotiations."
Immigration wasn't the only subject that Boehner commented on at the NAM summit. He used the opportunity to take a jab at the Obama administration and the cloud of scandal surrounding it.
"In America, the people have always had a healthy skepticism about their government, but lately they have had more reason than usual to be skeptical," he said in a speech. "When government is out of control like this, at odds with the people it's supposed to serve. it makes it that much harder to do our work to grow our economy."
Here's how the market traded on Friday: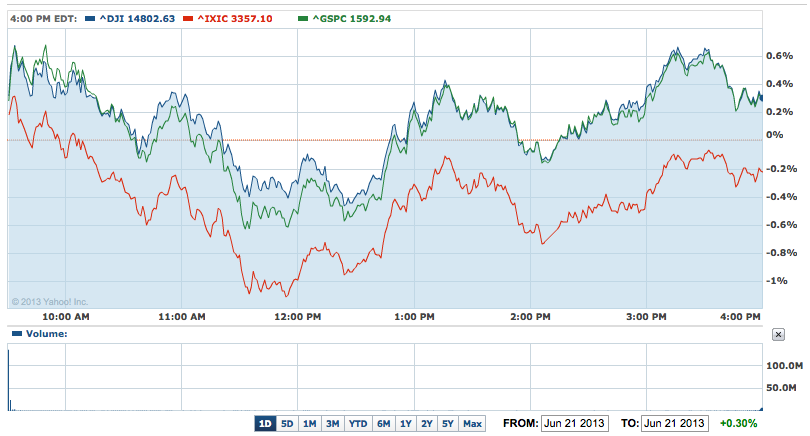 Don't Miss: Here's Bullard's Problem With the Fed Policy Statement.