Want to Star in Google Ads? You're About to Anyway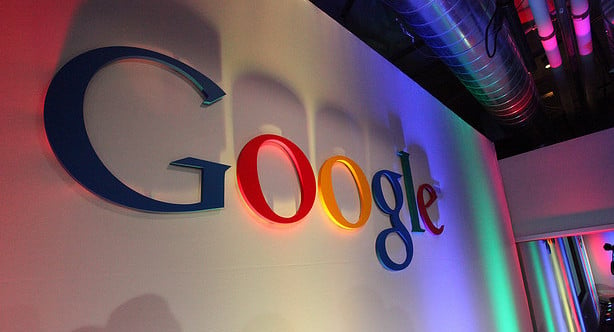 Uh oh. If you're not happy that Facebook (NASDAQ:FB) gets to broadcast to all your Friends that you "like" Wal-Mart or you "like" McDonald's (NYSE:MCD), you're probably not going to fancy this news either.
According to The New York Times, Google (NASDAQ:GOOG) announced Friday that it has updated its terms of service, and will soon include adult users' names in ads shown across the Web based on ratings, reviews, and posts that consumers make on Google Plus and other Google services.
Unlike Facebook, Google users will be able to opt out of being included in the new endorsements that start Nov. 11, and people under 18 will automatically be excluded. However, the Menlo Park, California-based company may still face significant consumer backlash if Facebook's recent privacy criticisms indicate anything.
Nonetheless, it looks as though Google is still ready to give the new program a go in just one month's time, and the company expects to collect even greater ad revenue thanks to marketers who will pay large sums to employ Google's billions of users in their advertisements.
The New York Times explains the operation of the new marketing initiative, and highlights how a user's name can show up in an ad. Once the program rolls out, for example, if a user follows a company or establishment on Google Plus, he or she becomes eligible to show up in that company's ads.
The endorsements don't stop there. Not even close. That's because the service isn't only restricted to Google Plus. It also extends to Google's variety of services like YouTube, so if a user likes a band's album on the music sharing service and gives it four stars, he or she could end up starring in one of their endorsements.
As one can expect, the product endorsements are especially lucrative to marketers because they basically replicate word-of-mouth marketing on a larger scale, but that doesn't mean those new users have to be particularly happy about their new starring role.
Facebook found that out the hard way when it started allowing marketers to use its 1.2 billion users for endorsements shared on friends' pages. The initiative has no doubt facilitated an ad revenue increase through the roof for Faceook. However, the social network's "Sponsored Stories" have also won them a class-action lawsuit, supervision from the Federal Trade Commission, and a whole host of unhappy users, so it's safe to say the transition hasn't been pretty.
The one thing that separates Google from Facebook, however, is that Facebook doesn't allow its users to opt out of such ads, and Google does. If Google Plus users visit the social network's settings page, they can check a box that ensures that their names aren't used in the shared endorsements.
The company is thus notifying users of the changes now, one month in advance, so they have the opportunity to opt out if they wish, and it also promises that users who have registered as being under age 18 will not appear in ads.
It'll be interesting to see how the world's largest search engine's new intiative goes over with its billions of users, but for now, it is maintaining, "Feedback from people you know can save you time and improve results for you and your friends across all Google services."
Don't Miss: Bye, Bye, Google TV.