Wanted: Legal Experts to Navigate Obamacare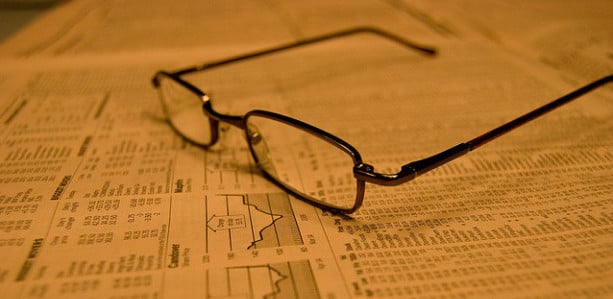 Keeping up with all the changes the Affordable Care Act is bringing to the American healthcare system is like "drinking from a fire hose," said Gavin Galimi, general counsel for March Vision Care, a company that manages vision benefits nationally for insurers that contract with Medicaid, Medicare and various state insurance exchanges being set up under the legislation. "Every company is worrying about what they forgot or don't know," he told The Wall Street Journal.
If the overhaul of the United States healthcare system championed by President Barack Obama does come at the cost of thousands of private sector jobs, the layoffs will not be occurring in any legal departments. In order to comply with the mandates of Obamacare before its provisions go into full effect at the beginning of next year, healthcare companies and firms that have carved out specialized niches in the industry, including those that handle Medicare reimbursement disputes, are bringing in hordes of lawyers to help them navigate the regulatory minefield.
Law firms have seized this opportunity, which comes at a time when demand for legal services are weak, to strengthen their healthcare-focused divisions. New hires often include lawyers who specialize in complex hospital mergers or who can advise clients on potential investments in new medical technology. Even those companies with strong in-house legal departments are calling on outside lawyers who specialize in the most abstruse aspects of healthcare law.
"You need to go to outside experts more and more because the pace of change is accelerating," Robert Gilman, general counsel for AmeriHealth Caritas, told the Journal. The managed-care company focuses on Medicaid members and other low-income populations. "There are a lot of questions that nobody knows the answers to yet," he added.
As evidence of the growing Obamacare-related concerns among legal departments, the Association of Corporate Counsel, a trade association for in-house lawyers, found that healthcare reform was considered an "important issue" for 45 percent of more 1,100 chief legal officers surveyed last year. As of this year, that number had grown to 50 percent.
It is not only businesses closely related to the healthcare industry that are seeking expert legal advice. All companies with 50 or more employees must either provide coverage for workers who clock 30 or more hours per week, or pay a penalty, and they want advice as well. But for hospitals, insurance providers, and other healthcare companies, the employee-coverage mandate is just one item on a lengthy regulatory laundry list; numerous industry-specific provisions in Obamacare will significantly change the way they do business. The Department of Health and Human Services has already strengthened existing patient privacy rules, and it will next redesign the code that governs how medical diagnoses and inpatient procedures are reported.
The upcoming changes do not end with regulations. Some aspects of the Affordable Care Act will transform how hospitals and insurers do business. New healthcare delivery models, which are aimed and cutting costs and improving patient outcomes, are currently being tested, and the fee-for-service approach most providers now use could be supplanted.
As a result of the increasing regulations and compliance fears, the consolidation among hospitals and medical practices, which predated the healthcare reform, has accelerated. Their efforts were launched as a means to decrease costs through economies of scale.
All of this — from mergers to compliance with new regulations to the launch of employer-sponsored health insurance plans — has translated into big business for lawyers. Last year, corporate clients spend $5.72 billion on legal advice for regulatory matters, including healthcare, according to a recent survey of corporate legal spending by BTI Consulting Group. That number is projected to grow to $6 billion this year.
Follow Meghan on Twitter @MFoley_WSCS
Don't Miss: J&J: Adding Another Pearl to its Acquisition Necklace.