Warner Bros' Girl Power: Gravity, JK Rowling, and Wonder Woman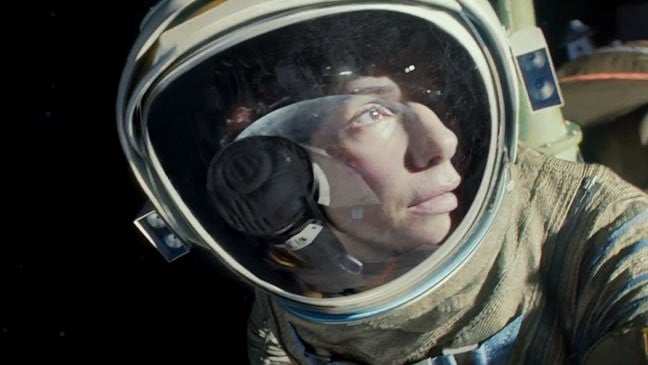 Warner Bros.'s (NYSE:TWX) upcoming lineup is setting the bar high with a powerful all-female ensemble. October saw the release of Gravity with a $55.6 million debut despite being "a fairly risky movie," according to CEO Kevin Tsujihara at an entertainment law conference on Saturday. The sold-out event was hosted by the USC Gould School of Law and Beverly Hills Bar Association Institute on Entertainment Law and Business.
Directed by Alfonso Cuarón and starring Sandra Bullock in the title role, the 3-D space epic Gravity is a suspenseful thriller in which two astronauts are left stranded in space after their shuttle is destroyed. It ultimately broke records as the top October opening of all time, and it was the best three-day showing for Bullock and co-star George Clooney. Critics gave Gravity a 98 percent Fresh rating with 218 reviews on Rotten Tomatoes.
At the Saturday conference, Tsujihara discussed the danger of relying too much on big-budget tentpole films, saying, "There needs to be a balance, but there's a risk in releasing non-branded movies, especially during the summer." Many such films were co-financed by Legendary Pictures, Thomas Tull's behemoth of a production company. Its 2005 deal with Warner Bros. recently expired without renewal. "We had a great run with Thomas and Legendary," Tusjihara said, citing mutual diverging interests as the reason for the split.
Despite the end of its business venture with Legendary Pictures, Warner Bros. is still taking advantage of the slate financing business. It recently closed a deal with RatPac-Dune Entertainment to fund 75 films over the course of four to five years, according to The Wall Street Journal.
Looking to the horizon, Warner Bros. is also set to produce a spinoff film based on the wildly successful Harry Potter franchise. Penned by British author J.K. Rowling, Fantastic Beasts and Where to Find Them is written in the style of a textbook that students at Hogwarts would have been assigned to read for class. Potter fans were notably receptive of the news, though Rowling reportedly insisted that the deal would not have happened without Tsujihara.
"There's never any one person who does anything," Tsujihara said in response, crediting "our great studio" for what Warner Bros. hopes to develop as an impending series. Fantastic Beasts and Where to Find Them is still in its pre-production stage, with no official release date.
With the enormous success of all-male superhero films, Tsujihara seemed to hint that featuring a superheroine is long overdue. Hollywood's latest litany of Batman and Superman franchises, to the exclusion of all else, is a "missed opportunity," he commented. Luckily, Warner Bros. allegedly has "huge plans for a number of other DC properties on TV," which could potentially pan out for a certain Amazonian.
Tsujihara commented at the conference, "We need to get Wonder Woman on the big screen or TV." Recent attempts to feature Princess Diana of Themyscira include David E. Kelley's rejected NBC pilot, Wonder Woman, and the CW's Amazon, written by Allan Heinberg. Only time will tell whether Warner Bros. is ready to rise to meet the challenge of DC's famed superheroine.
Don't Miss: 5 Expensive Best Picture Winners 'Gravity' Hopes to Emulate.