Warren Buffett Climbs Billionaires Index With These 5 Stocks
After giving up the title last August, billionaire Warren Buffett is once again the world's third-richest person.
The "Oracle of Omaha" who runs Berkshire Hathaway (NYSE:BKRA) moved up from fourth place to pass Amancio Ortega, a Spanish retail tycoon behind Inditex fashion group.
According to the Bloomberg Billionaires Index, Buffett is worth $54.6 billion, compared to Ortega's $54.3 billion. Carlos Slim is still in first place with $70 billion, followed by Bill Gates with a net worth of $67.3 billion.
As the largest shareholder in Berkshire Hathaway, Buffett's wealth has increased with a strong rally in stocks this year. Shares of Berkshire Hathaway have jumped more than 14 percent year-to-date.
Through decades of takeovers, stock picks, and special Buffett-only deals, Berkshire Hathaway has essentially been turned into a highly-advertised mutual fund.
Here are the top five holdings according to the most recent 13-F…
5) Procter & Gamble (NYSE:PG):
The consumer-giant has been a staple for Warren Buffett, as Berkshire holds a position of more than $4 billion in the company with 52.8 million shares. Procter & Gamble's stock price has increased about 14 percent year-to-date.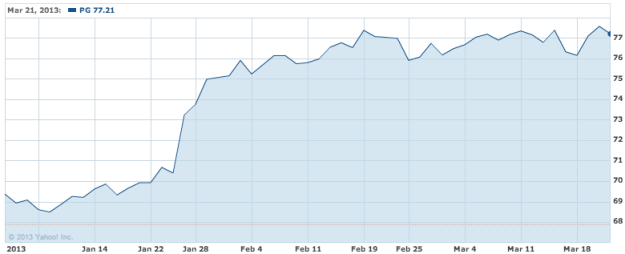 4) American Express (NYSE:AXP):
The New York-based credit card company is Berkshire's fourth largest position with 151.6 million shares valued at nearly $10 billion. As of the end of the fourth quarter, Berkshire held a 13.7 percent stake in the company.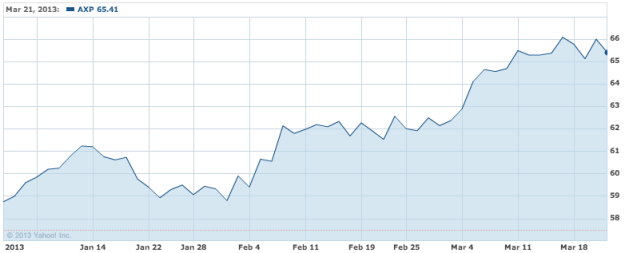 3) International Business Machines (NYSE:IBM):
Berkshire held 68.1 million shares of IBM at the end of the fourth quarter, with a value of $14.3 billion. Berkshire even added to shares in the final three months of 2012 to increase its stake in the company to 6.1 percent. Shares of IBM are up nearly 11 percent this year.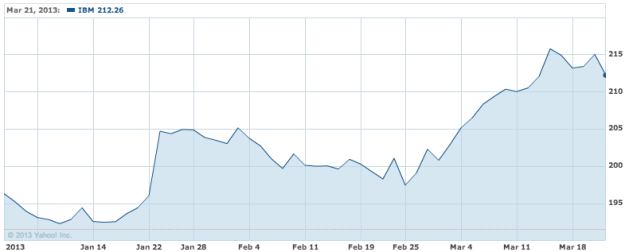 2) The Coca-Cola Company (NYSE:KO):
Warren Buffett is Coke's biggest fan. Berkshire Hathaway held a 9 percent stake in the company at the end of the fourth quarter with 400 million shares, worth $15.6 billion. Shares have popped 10 percent this year.

1) Wells Fargo (NYSE:WFC):
The country's largest mortgage lender is also Berkshire's largest holding with 440 million shares, worth more than $16 billion. Berkshire also added to its position in the fourth quarter to increase its stake in the bank to 8.4 percent.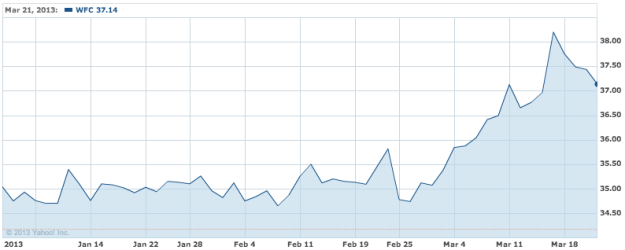 The 13-F is a quarterly report of equity holdings required by managers that oversee more than $100 million in qualifying assets. The form must be filed within 45 days of the end of each quarter. The 13-F provides a peek at what hedge funds did in the previous quarter, but investors should keep in mind that hedging and trading strategies of each fund are still unknown.
Don't Miss: Is Retirement Already Out of Reach for Younger Generations?