Was eBay's "Cautious" Outlook Too Negative?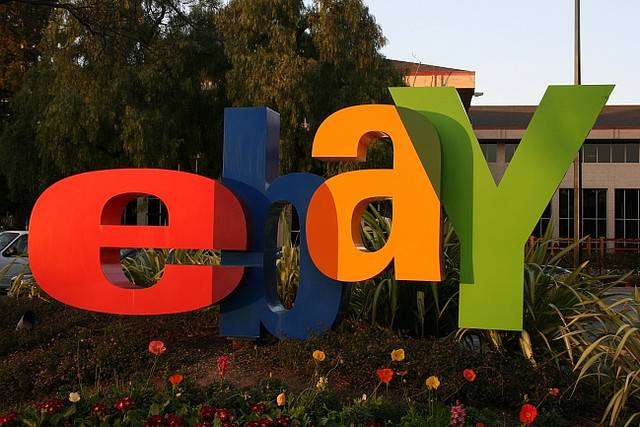 Shares prices for eBay Inc. (NASDAQ:EBAY) dropped by as much as 5 percent following the market close on Wednesday, when the company revealed its third-quarter earnings. But while eBay's earnings showed a decline, the numbers were more-or-less in line with Wall Street expectations; instead, it was CFO Bob Swan's seemingly negative outlook that led to the drop in stock price.
On the earnings call, Swan told analysts that the U.S. e-commerce market had "softened considerably, and we have a cautious outlook for the holiday season," and he had cut its guidance ranger for the fourth quarter. Citing data from comScore, Swan pointed to "dramatically decelerating U.S. e-commerce growth" and told analysts that the first half of October had shown no signs of change for the rest of the quarter.
But, eBay was changing its tune later that evening, explaining that its outlook had likely been too negative and partly blaming the negative tone on illness. After being told analysts had seemed worried by the call, CEO John Donahoe said in an interview with AllThingsD, "I think it came across more negative than intended," adding "Bob and I both have colds."
Although Donahoe explained that the tone of the analyst call had likely come across more negative than the company had intended, he laid out three reasons for eBay's cautious outlook: the decelerating e-commerce growth, according to comScore; the government shutdown and its possible longer-term affects now that its over; and smaller window for holiday shopping due to how late in November Thanksgiving is this year.
"I don't think we are seeing anything different than others are seeing; we just report first," he said, explaining that consumer psyche remains a subject of much debate. "No one really knows what to expect for the holiday season."
That being said, Donahoe tried to put eBay's stance in perspective in light of the recent stock plunge. "We try to under-promise and over-deliver." He added, "We try to be very consistent in having a conservative outlook … but we didn't intend to be that negative."
Investing Insights: Is eBay a Buy After a Recent Announcement?