Was Europe Love Behind the S&P 500′s Record High?
Today was a big day for economic data addicts; the March Personal Income and Outlays was release before the market opened. It was a mixed bag: Personal Incomes rose less than expected, but spending was greater than consensus. And we learned that despite aggressive Fed policy, the core PCE index continues its disinflationary trend.
All of which was irrelevant to the market. The S&P 500 rose at the open, leveled off in the late morning, and then marched to an afternoon intraday high, up 0.91 percent. The gains were trimmed a bit in the final hour of trading, but the index closed at a new all-time high, up 0.72 percent.
What was relevant to the U.S. market? Europe. The 500 was essentially in copycat mode, although the U.S. gains were less impressive than their European counterparts. Here is a 5-minute look at today: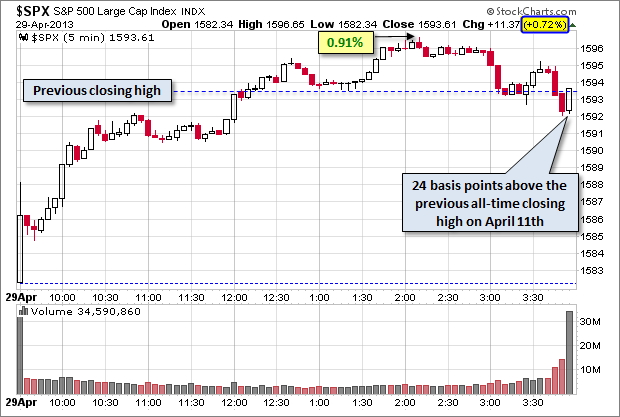 Here's a snapshot of the rally mindset on the other side of the Atlantic: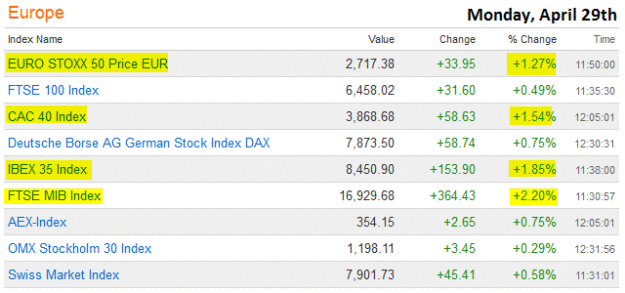 On a daily chart we see that today's all-time high was set on significantly lower-than-average volume: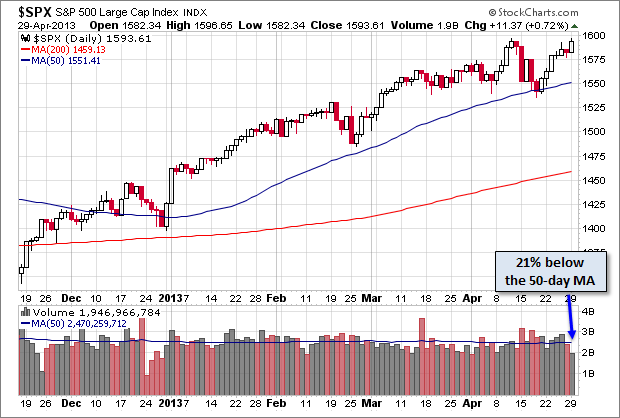 The S&P 500 is now up 11.74 percent for 2013 and at a new all-time high.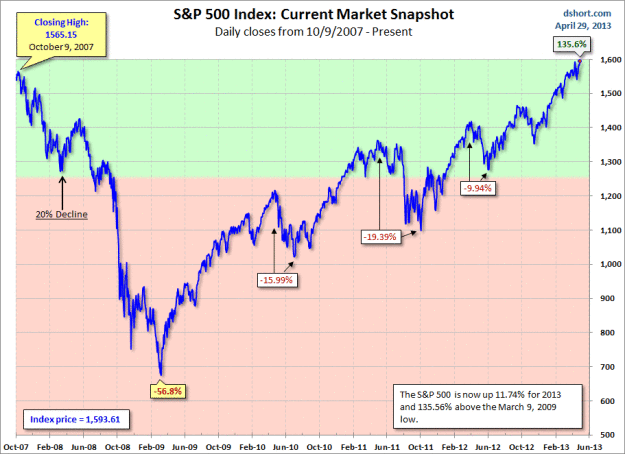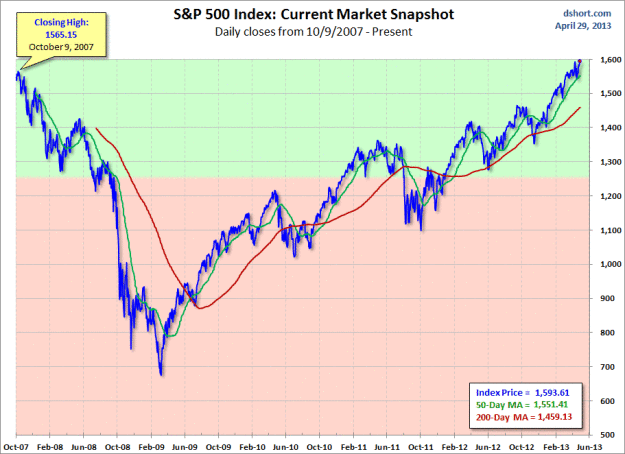 Don't Miss: Obama's Plea Persuades GE to Shoot Down Gun Financing.