Was This Dunkin' Ad Screaming Racism?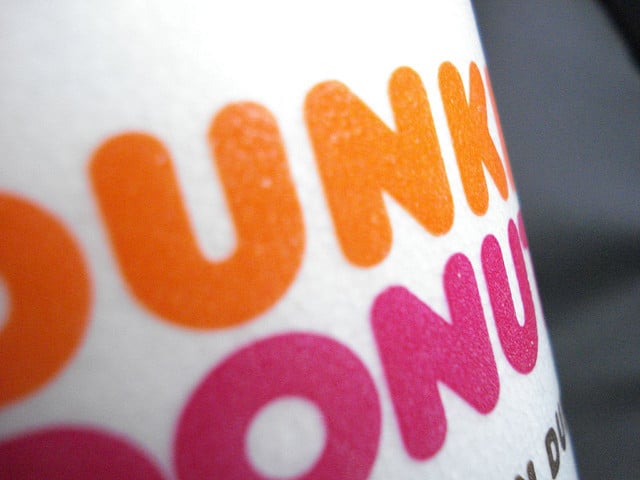 Human Rights Watch has found a new target, and it all started because of a doughnut — a charcoal doughnut.
According to The Associated Press, Dunkin' Brand Group's (NASDAQ:DNKN) Dunkin' Donuts franchise in Thailand rolled out a new marketing campaign earlier in August that advertised its new sugary offering, the "Charcoal Donut." Now, Human Rights Watch is calling for its immediate withdrawal.
The ads are posted throughout the country and also run as television commercials. They feature a woman with a 1950s-style beehive hairdo holding a black doughnut along with the slogan, "Break every rule of deliciousness." The Thailand unit of the company maintains that the campaign is supposed to be suggestive of past American stereotypes for black people — but now, many of those Americans aren't so happy.
While Human Rights Watch calls the chocolate doughnut advertisement "bizarre and racist," the campaign hasn't received any significant backlash in Thailand, illuminating the difference between American and Thai cultures. When CEO Nadim Salhani was questioned by AP about potential racism within the ad, he said: "It's absolutely ridiculous. We're not allowed to use black to promote our doughnuts? I don't get it. What's the big fuss? What if the product was white and I painted someone white, would that be racist?"
Further research shows that that response is not all that uncommon for Thailand's citizens. The Associated Press explains that many of the country's advertisements unabashedly employ racial stereotypes in advertisements and think little to nothing of it. The report puts forward many examples, one being a Thai brand of households mops and dustpans called Black Man, whose logo is a black man with a tuxedo and bow tie.
Still, Dunkin' Donuts's Thai unit operates separately from the American operation from which it was founded, and Human Rights Watch points out that such an advertising campaign in the U.S. would draw "howls of outrage." The human rights group is calling for the ads' immediate withdraw as well as a public apology, but it doesn't look like the critics should hold their breath: Salhani seems to be standing firm in his position, brushing off the criticism as "paranoid American thinking."
And, in reality, Salhani shouldn't be complaining, because the American backlash has done nothing but boost sales of the chocolate doughnut 50 percent since its launch two weeks ago. Apparently, doughnut lovers in the country either support the ad or want to see if the chocolate offering is really worth all the fuss. One thing's for sure: It doesn't look like Human Rights Watch will be eating a Charcoal Donut anytime soon.