Washington Post Sold to Amazon Founder, IBM Issues Furloughs: Morning Buzzers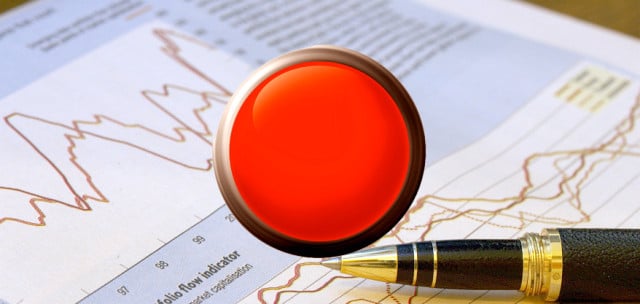 U.S. stock futures are down slightly this morning due to resistance in trading as the indexes look to push beyond their record levels. Strong German manufacturing data released Tuesday are likely to help as investors look for reasons to get excited about Europe. Germany factory orders gained their most in the past eight months, up 4.3 percent from a year ago; the United Kingdom has continued its recovery trajectory, as well, beating expectations with factory output up 1.9 percent.
Futures at 8:25 a.m. DJIA: -0.21%, NASDAQ: +0.08%, S&P 500: -0.19%
The Washington Post (NYSE:WPO) is being bought by Amazon (NASDAQ:AMZN) founder Jeffery Bezos for $250 million. In a statement announcing the sale, Washington Post chairman and CEO Donald E. Graham said, "I, along with Katharine Weymouth and our board of directors, decided to sell only after years of familiar newspaper-industry challenges made us wonder if there might be another owner who would be better for the Post."
IBM (NYSE:IBM) announced it is furloughing the majority of its U.S. hardware employees, forcing them to work one week with reduced pay as the company tries to shed costs amid slumping demand. Sales in the second quarter dropped 12 percent from last year while the company cut around 3,300 employees across North America.
Dell (NASDAQ:DELL) had a massive stake bought by Carl Icahn as the activist investor tries to steer the company in a direction other than what founder Michael Dell has planned. Michael Dell has been aiming to take his business private, with a recent deal through private equity firm Silver Lake Partners giving the company $13.75 per share and a special dividend. Icahn could be poised to profit, though, having bought the shares for $12.94 each.
Abbott Labs (NYSE:ABT) is in a bit of trouble in China, where it is being asked to recall two infant formula products that a New Zealand cooperative say could have a bacteria causing botulism. Other companies have bought from the same cooperative and have been identified by the Chinese government as possessing products potentially contaminated with the bacteria, including Hangzhou Wahaha Group Ltd., Shanghai Tangjiu Co., and Dumex Baby Food Co.
Don't Miss: The Minimum Wage Debate: Tripped Up on Small Business.