Washington State and Labor Unions Win Back Boeing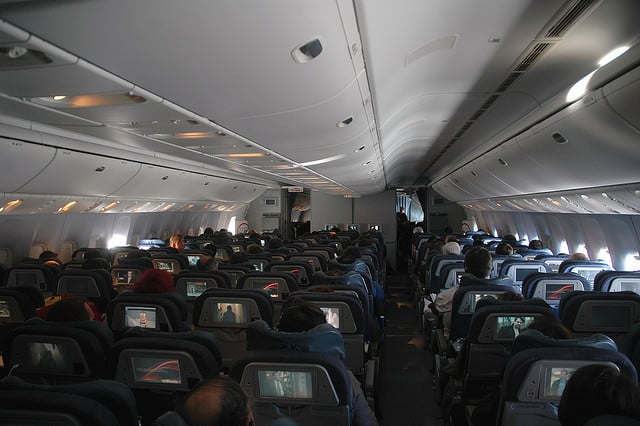 The 777X — which boasts the largest engines ever put on a plane and key cost-saving technologies that could change trends in modern aircraft design — is considered pivotal to Boeing's (NYSE:BA) future profitability.
The new version of the popular long-haul get, due for delivery in 2020, will likely be the last major new jet constructed by Boeing for a number of years, and it is a crucial component in the company's fight against Airbus for dominance in the long-range twin-engine market. Boeing's 777X is important for other reasons, as well: Given the size of the program, the plane's construction has a huge ripple effect for the state where the production line is located and for the laborers who build the plane.
Early last week, The Wall Street Journal reported that Boeing — the Chicago-based aircraft manufacturer once headquartered in Washington state — was evaluating whether to build the carbon-fiber composite wings of the redesigned 777 long-range jet and complete the plane's final assembly in the South Carolina facility that currently only builds sections and assembles some 787 Dreamliners. Had the key 777 manufacturing steps been moved from Washington to South Carolina, most of the construction of Boeing's key two-aisle planes would have taken place in the latter; the company also plans to move significantly more 787 production to the facility there, as well.
That facility is the first final assembly plant for jets manned by nonunion workers. Because South Carolina is a right-to-work state, legislation prohibits agreements that govern the extent to which a union can require employees' membership. Therefore, Boeing's proposed expansion to that state was taken by unions as a sign that the company wanted to cut back on its labor expenses and cut union jobs.
When Boeing announced in 2009 that the assembly and the fabrication of the wings of the 777 — manufacturing that was considered an aerospace industrial prize — would be done in North Charleston, South Carolina, its largest union, the International Association of Machinists and Aerospace Workers, was not pleased. Its leaders claimed that the move from Boeing's longtime manufacturing base in Washington state was a retaliation for a 2008 strike. That dispute was eventually settled in late 2011 with an agreement that gave the aircraft manufacturer wage concessions and the Machinists union the contract to work on Boeing's 737 Max jetliner, due for delivery in 2017.
But after a tense few weeks of talks with the International Association of Machinists and Aerospace Workers, which represents more than 32,000 employees, on Tuesday, Boeing Commercial Airplanes President and CEO Ray Conner announced a contract extension that would allow the "final assembly of the new 777X and fabrication and assembly of the airplane's wing" to take place in Puget Sound.
"I want to congratulate IAM District 751 Directing Business Representative Tom Wroblewski for his leadership, vision and determination to forge an agreement of historic proportion that, when ratified, will secure and extend thousands of high-wage, high-skilled aerospace jobs and expanded economic opportunity for residents of Puget Sound and Portland for many years to come," said Conner in his statement. Wroblewski and "his team pressed hard for an agreement that maintains market-leading pay and benefits for the members he represents, while also recognizing the critical importance of our efforts to achieve increasing competitiveness in order to win against a growing list of global competitors."
That same day, Washington Gov. Jay Inslee called legislators to a special session to approve a $18.7 billion package of tax and policy incentives for Boeing.
"I am asking lawmakers to pass a package of legislation that will guarantee that the Boeing 777X and its carbon fiber wing are built in Washington state," Inslee said at a Tuesday press conference. "If we can do this in the next seven days, we can be certain that Washington's aerospace future will be as bright as its past." Last year, Washington's aerospace industry generated $76 billion in economic activity, with the 777 contributing $20 billion in economic activity and 56,000 jobs.
In an announcement on its website, the Machinist union said the contract agreement would provide an "unprecedented degree of labor stability in the volatile and competitive industry." Of course, the deal must still be ratified by union members, and while if the agreement is voted down and manufacturing will likely be taken elsewhere, some workers have complained that the contract contains deep concession by the union regarding health care, pensions, and wages for new hires.
The 777X is expected to make its debut at this month's Dubai Airshow, but it has already received record orders.
Follow Meghan on Twitter @MFoley_WSCS
Don't Miss: Apple Challenges Controversial Gag Order with This Legal Tactic.