Washington State Wants Boeing 777, Bank of America's Big Fine: Morning Buzzers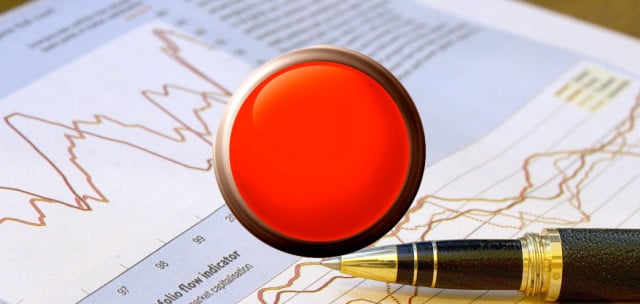 U.S. stock futures remained steady on Monday morning as investors waited for earnings data from retailers to help gauge consumer confidence. Last week, stocks rallied as the Dow closed at a record high on Friday and the S&P 500 posted its fifth straight week of gains. Economic data released last week showed that the economy strengthened in October despite the partial government shutdown, leading some to speculate that the economy could be ready for qualitative easing.
Futures at 8:30 a.m.: DJIA: +0.02%, S&P 500: +0.02%, Nasdaq: -0.06%.
Here's your cheat sheet to what's buzzing on Monday morning.
Boeing (NYSE:BA) is working with the Washington government and labor unions to decide whether the production of its 777 jet will take place in the state or not. The state has offered Boeing a $8.7 billion package of incentives including tax breaks and workforce support, according to The Wall Street Journal, in an attempt to convince Boeing to keep production of the jets local. Boeing's labor unions, however, are reportedly unhappy about the contract offered to them. Boeing said that if the unions don't approve the contract by Wednesday, the company will start considering other venues for the 777′s production.
Novartis (NYSE:NOV) announced that it's selling its blood-transfusion diagnostics unit to Grifols, a Spanish health care company, for $1.675 billion. The deal is expected to be completed in the first quarter of 2014, and Novartis said it will allow the company to better focus on its strategic businesses. The unit was a part of Novartis Vaccines and Diagnostics division, and its net sales in 2012 were $565 million. "The sale of the Novartis blood transfusion diagnostics unit enables us to focus more sharply on our strategic businesses while providing Grifols with a platform for global expansion," said CEO Joseph Jimenez in the company's press release.
Bank of America (NYSE:BAC) is facing up to $864 million in penalties from the U.S. government related to a mortgage program called Hustle run by Bank of America subsidiary Countrywide. A jury found that Countrywide committed fraud with the program, which ran between August 2007 and April 2008 and sold loans to Frannie Mae and Freddie Mac. According to the government's court filing, seen by The Wall Street Journal, the government is asking Bank of America to pay the maximum possible penalty, which the government believes reflects the losses Frannie Mae and Freddie Mac faced from the Hustle loans.
Alibaba, the Chinese e-commerce giant, is set to sell up to $5 billion worth of goods on Monday in celebration of China's Singles' Day, which was originally intended as a day for bachelors in China to celebrate being unattached — it has now has become the country's biggest online shopping day of the year, according to a report from The New York Times. That predicted $5 billion is two-and-a-half times what online retailers made in the U.S. on Cyber Monday, which is the biggest online shopping day in the United States.
Follow Jacqueline on Twitter @Jacqui_WSCS
Don't Miss: Boeing to Employees: Sign Labor Contract or Risk Losing Work.