Washington's Political Drama Is Worrying American Consumers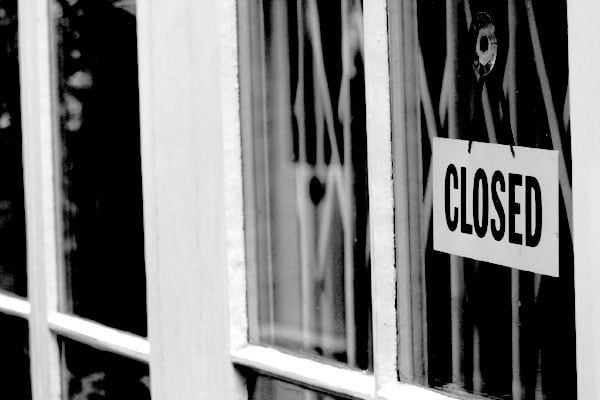 Had the federal government not been partially shut down thanks to Congressional deadlock over the budget, the Department of Commerce would have released its report on retail sales for the month of September on Friday. Yet even without the official data, there is little doubt that last month was another rough period for American retailers. Same-store sales reports — for the few companies that still report monthly results — showed that sales gains were disappointing or nonexistent in September despite the fact that companies stepped up promotions.
The Gap's (NYSE:GPS) namesake stores experienced a 3 percent decline compared with an expected 2.8 percent growth estimate, while Banana Republic's same-store sales dropped 5 percent and Old Navy recorded a 2 percent decline. L Brands (NYSE:LTD), which owns Victoria's Secret and Bath & Body Works, reported that same-store sales rose 1 percent, below the 2 percent forecast by analysts, and Costco Wholesale (NASDAQ:COST) posted a same-store sales increase of 5 percent, missing expectations by 0.1 percent.
The political crisis in Washington was largely responsible retailers' September difficulties. Just as Gap noted that customer traffic had slowed toward the end of the month amid economic uncertainty, Ken Perkins of Retail Metrics told The Wall Street Journal that it had been a tough month for retailers because "back-to-school sales were lackluster at best" and that "the fashion cycle was uninspiring."
Customers see the ongoing political stalemate as likely to worsen their economic problems, and as a result, consumer confidence has dropped, prompting Americans to limit their spending to bigger ticket items like cars and housing or student loans. While people are still willing to spend on certain "must-have items," according to David Bassuk of the consulting firm AlixPartners, retailers must offer compelling deals for them to open their wallets. Further evidence of restrained sending comes in the form of consecutive declines of consumer credit-card spending over the past three months, he said to the Journal.
"The consumer is very pensive," he added. "They're cautiously looking around, they're holding back on spending and they're really uneasy about what is going on in Washington. When a consumer feels this way, the retail community needs to be much more aggressive to get them to spend."
The first snapshots of the retail sector for October also reflected the difficult position of the American consumer: limited job opportunities, stagnant job growth, and growing economic uncertainty. While the unemployment rate inched lower in July and August (September's number was not released due to the government closure), the decrease has come as individuals have dropped out of the labor force, rather than because of any significant growth in hiring. The unemployment rate fails to reflect the discouraged unemployed who have given up on finding work, as well as the grossly underemployed.
Increases in the housing market have given homeowners more equity. The modestly improving job market has significantly reduced the number of initial applications for unemployment benefits, which serve as a proxy for layoffs, and the rising stock market and expanding corporate profits have benefited certain sectors of the population. But it must be kept in mind that wage growth has been stagnant, and that has hurt many Americans.
The average American family not only makes less than it did before the recession, but it makes less than it did in 1989, according the Department of Commerce's Census Bureau.
For the week ended October 12, both the same-store sales index compiled by the International Council of Shopping Centers and Goldman Sachs, and the Johnson Redbook Index contracted significantly. Last week, according to ICSC-Goldman's same-store sales index, sales at chains dropped 0.7 percent, week over week, after contracting at a 0.1 percent rate in the previous week. On a year-over-year basis, the index remained in positive territory, but growth slowed for the second consecutive week, expanding by 1 percent compared to the previous week's 1.8 percent. The index is at recovery lows.
Last week, Michael Niemira, the ICSC's chief economist, noted  in a press release that "with the backdrop of the federal government shutdown since last Tuesday, it is difficult to determine how much of the softening in retail business was due to that or other factors." But this week, the impact of the shutdown was quantified: A separate ICSC-Goldman Sachs survey showed that about 40 percent of respondents cut back on spending because of direct or indirect effects of the government's partial shutdown. Of that 40 percent, 28 percentage points were attributed to consumers that indicated they scaled back "a little," while the majority said the reduction was "considerable."
Similarly, the Johnson Redbook Index showed weaker results than the previous week. The index has expanded 3.2 percent over the past 12 months, which compares with the previous week's 3.3 percent rate of growth. In addition, Redbook's monthly comparison contracted at a 1.4 percent rate after contracting 0.5 percent the week before.
Follow Meghan on Twitter @MFoley_WSCS
Don't Miss: Lawrence Summers: U.S. Debt Will be Paid, and Paid On Time.