'Watch Dogs' Franchise a Big Win for Ubisoft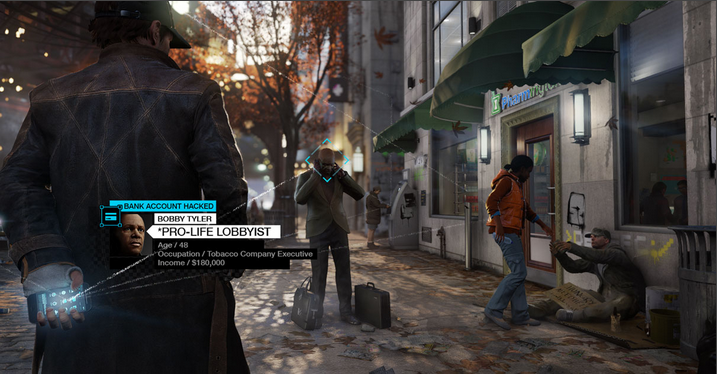 Ubisoft will report 2H FY:14 (March) results on Thursday, May 15 with a call at 9:15 a.m. PT (866-907-5928 or www.ubisoftgroup.com). We note that the company will be reporting Q4 sales and 2H earnings.
We expect Q4 sales and 2H EPS at or above consensus, driven by re-orders and digital growth. Our current estimates for Q4 sales and 2H EPS are 187 million euros and 0.26 euro versus consensus of 190 million euros and 0.26 euro. Guidance for Q4 sales was 187 million euros, while the company expects a FY:14 non-IFRS operating loss of roughly (65) million euros, below our estimate of (60) million euros. Top sellers in Q3 included Assassin's Creed IV Black Flag (sell-in of roughly ten million units), Just Dance (six million), and Rocksmith 2014 (one million), while digital sales totaled 53 million euros in Q3 and 123 million euros over the first three quarters of the fiscal year.
In Q3, Assassin's Creed and Just Dance both exceeded our sales expectations in a difficult console transition period. In early 2013, Ubisoft announced sell-in for the former's predecessor of over twelve million units and for the latter's of nearly eight million units. In our view, the sales declines announced in early 2014 were moderate considering the spending uncertainty caused by the console refresh, and confirm that both franchises are well-positioned to be among the industry's most popular on next-gen consoles.
We expect initial FY:15 guidance that reflects management's earlier commentary. Our estimates are for sales of 1.40 billion euros, non-IFRS operating income of 160 million euros, and EPS of 1.00 euro, above consensus of 1.43 billion euros and 0.89 euro. Management reiterated strong expectations for FY:15 in its Q3 results press release. It expects non-IFRS operating income of at least 150 million euros, driven by five major titles, including The Crew and Watch Dogs, with no comment about FY:16. We expect Watch Dogs, a May 27 release, to be among the industry's best sellers in 2014.
We are maintaining our OUTPERFORM rating and 12-month price target of 14 euros. Our price target reflects a multiple of 14x our FY:15 EPS estimate of 1.00 euro. Despite the October pre-announcement, we remain fans of the company's improving execution and management's long-term vision, and believe Ubisoft will benefit from the stronger Watch Dogs franchise that should emerge from more development time.
Michael Pachter is an analyst at Wedbush Securities. 
More From Wall St. Cheat Sheet: