Watch Out Insurers, This Obamacare Glitch May Be a Challenge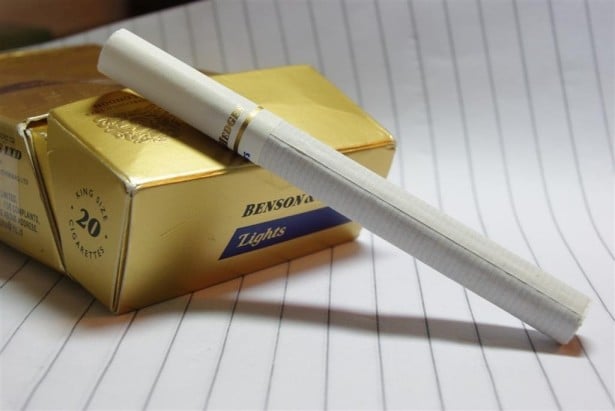 As part of the Affordable Care Act's goal of equalizing access to health care, insurers who offer plans on the new exchanges are prohibited from denying coverage to those applicants with a pre-existing conditions. But they are allowed to charge more based on age and tobacco use, with the oldest smokers receiving the most expensive plans, helping insurers better allocate risk.
At least that was how the system was supposed to work.
A glitch in in the code running the federal computer systems that operate the health insurance exchanges could limit the penalties charged for most smokers, proportionally increasing the insurance costs for younger tobacco users. This error will only add to the problems bogging down the implementation of Obamacare as it will prevent the system from functioning as it was designed.
Obamacare regulations intended that older insurance enrollees could be charged up to three times more than younger people, while a smoker could be hit with a surcharge of up to 50 percent. Estimates done using the Kaiser Family Foundation's online calculator show how that system will play out: a middle-income 60-year-old would pay $8,000 per year for a mid-range, silver-rated health insurance plan. If that applicant was a long-time smoker, she would pay up to $4,000 extra. Comparatively, a 26-year-old with the same income might pay $3,000 for the same plan, with the smoker surcharge amount to an extra $300.
However, at least until 2015, the government software will not accept any plans that charge one person more than three times what another person is charged. Under that restriction, an insurer could charge a 60-year-old $8,000 and a 26-year-old $3,000 for the same plan. Adding the smoking surcharge brings the total cost to $12,000 for the older applicant and $3,300 applicant, and as $12,000 is more than three times $3,300, the plans would be rejected.
To deal with this glitch, insurers are expected to charge older smokers and younger smokers the same penalty, Robert Zirkelbach, an industry spokesman for the industry trade group America's Health Insurance Plans, told CNN. That policy would mean either older smokers will get a break or younger smokers will pay more than they would have paid had the computer glitch not occurred. "There is still a lot of work to be done. It's not surprising there are glitches when you're making changes of this magnitude,"
The coding error presents a problem for insurers whose ability to properly allocate risk will be limited. After all, a longtime smoker will likely have significantly higher health care costs.
When questioned by the publication, Aetna, United Health Care, and WellPoint did not respond.
Government officials have acknowledged that a mistake was made in writing the federal computer code, but the Department of Health and Human Services, the body responsible for the insurance exchange rollout said that no other aspects of the health care reform will be affected. "This is a temporary circumstance that in no way impacts our ability to open the marketplaces on October 1, when millions of Americans will be able to purchase quality, affordable insurance for the first time," a department spokeswoman told the publication, who also noted that the glitch would be fixed by 2015.
Still, there are other delays plaguing the rollout. The Government Accountability Office reported last month that the exchanges are behind schedule — last week the employer mandate was postponed by one year — and it was previously announced that the small business exchanges will not be launched with as many coverage choices as intended.
Don't Miss: Will Medicaid Complexities Leave Many Still Uninsured?
Follow Meghan on Twitter @MFoley_WSCS