Weak Earnings and Higher Jobless Claims: Morning Buzzers
U.S. stock futures were down on Thursday morning as a number of earnings come in weaker than expected, and initial unemployment claims increase more than anticipated.
At 8:45 a.m.: DJIA: -0.08%, S&P 500: -0.13%, NASDAQ: -0.32%.
Here's what's buzzing on Thursday morning:
Facebook (NASDAQ:FB) was off about 5.3 percent in the pre-market after investors failed to receive its fourth-quarter and full-year 2012 earnings with any optimism. Revenue increased 40.1 percent year over year to $1.58 billion, ahead of estimates for $1.53 billion. Earnings increased 13.3 percent to $0.17 per share, ahead estimates for $.015. Mobile revenue also increased, climbing 9 points to 23 percent of total ad revenue, as mobile monthly active users reach 680 million… (Read more.)
Research In Motion (NASDAQ:RIMM), soon to be BlackBerry, closed yesterday's regular session off 12 percent, and is down another 6 percent ahead of Thursday's session following what turned out to be the underwhelming launch of BB10. Along with the name change and product launch, investors are digesting a decision from the company to name the singer Alicia Keys to the position of global creative director… (Read more.)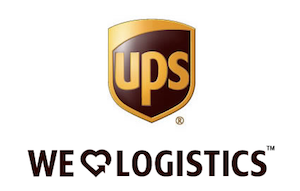 United Parcel Service (NYSE:UPS) was off about 2 percent in the pre-market following its fourth-quarter and full-year financial report. Earnings came in at a record $1.32 for the quarter and $4.53 per share. However, due to an after-tax charge of $3 billion in the fourth quarter related to pension plans, GAAP earnings were a loss of $1.83. The company, which recently reported that it will no longer pursue the acquisition of TNT Express, is forecasting weak growth in 2013.
Dow Chemical (NYSE:DOW) was off about 3.2 percent following its earnings release. A loss of $0.61 per share, fueled by restructuring expenses, compares against a loss of $0.02 per share in the year-ago quarter. The company logged nearly $1 billion in restructuring costs for the fourth-quarter, while sales fell 1 percent to $13.92 billion. Analysts were looking for EPS around $0.34 per share.
MasterCard (NYSE:MA) was up nearly 4 percent in the pre-market after posting fourth-quarter net income of $4.86 per diluted share, which compares to $0.11 per share in the year-ago period. Revenue climbed 10 percent to $1.9 billion, fueled by a 20 percent increase in processed transactions to 9.2 billion.
The Department of Labor reports that initial unemployment insurance claims increased 11.5 percent to 368,000, while the four-week moving average remained effectively flat at 352,000. Economists were looking for a more modest increase in claims to about 350,000.
Don't Miss: Here's Facebook's Difficult Mobile Advertising Tango.