Wednesday Morning Cheat Sheet: 3 Stories Moving Markets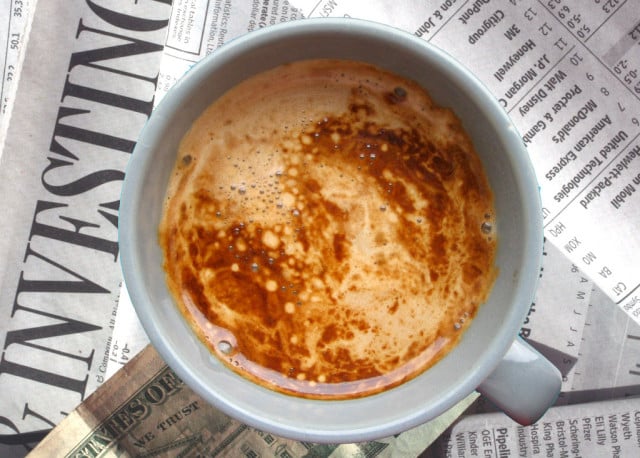 Major markets declined in Asia on Wednesday, driven lower by an underwhelming reading of the HSBC China Composite PMI index and general unrest over protests in Egypt. WTI crude oil climbed to $101.31 per barrel in early trading, while Brent edged up to $105.17. Japan's Nikkei weathered the news relatively well and closed down 0.31 percent, but the Hang Seng lost 2.48 percent while the S&P/ASX 200 lost 1.86 percent.
European markets were worse for the wear in midday trading. Agitated by the news out of China and the Middle East, financial stocks took a beating in light of political unrest in Portugal. Germany's DAX was off 1.46 percent, London's FTSE 100 was off 1.41 percent, and the STOXX 50 index was off 1.69 percent.
U.S. futures at 8:45 a.m.: DJIA: -0.27%, S&P 500: -0.32%, NASDAQ: -0.24%.
Here are three stories to keep an eye on.
1) U.S. Labor Market Indicators: Employers announced 39,372 layoffs in June, an 8.2 percent increase on the month, according to outplacement firm Challenger, Gray & Christmas. The firm reports that the computer and education sectors experienced the deepest cuts. Overall layoffs were up 4.8 percent on the year. While June was a heavy month, total job cuts for the first half of the year were down about 9 percent compared to the same period last year.
Meanwhile, the ADP National Employment Report showed the private sector added 188,000 jobs in June, up from 134,000 in May and the highest level since February. Small employers accounted for about 45 percent of the increase. Manufacturing jobs increased by 1,000 while construction added 21,000. June's rate of employment growth compares favorably to the 163,000 average over the past six months.
Broadly speaking, both reports are favorable for the U.S. economy.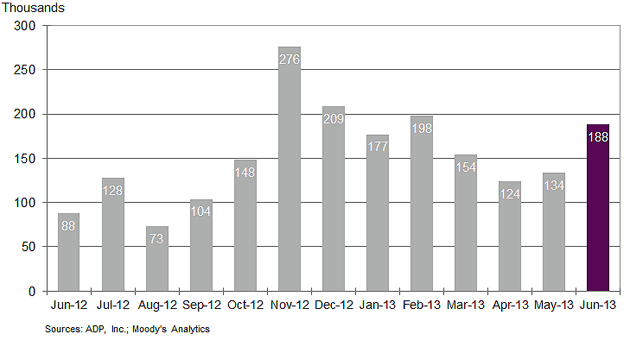 2) China's Slowing Service Sector: Output from Chinese manufacturing plants declined in June while service providers signaled just a modest increase in business activity, according to the HSBC China Services PMI report. The composite index, which covers both manufacturing and services, fell from 50.9 to 49.8, its first reading in contraction territory in ten months. The services business activity index increased 0.1 points to 51.3.
Hongbin Qu, HSBC's China chief economist and co-head of Asian economic research, commented: "The underlying growth momentum is likely to be softening for services sectors, along with the slowdown of manufacturing growth. With sluggish growth of new orders, employment growth is under pressure. As Beijing's VAT reforms are likely to take time to filter through, we expect slower growth in service sectors in the coming months."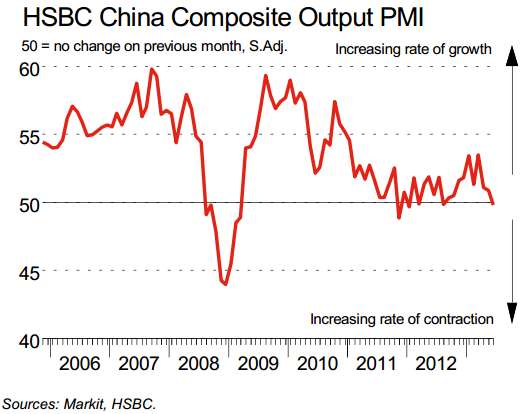 3) Unrest in Portugal: Wednesday morning brought with headlines that political unrest in Portugal and Greece could reignite the financial crisis looming over the eurozone. The finance and foreign ministers of Portugal's junior ruling party recently submitted resignations within the space of forty-eight hours, triggering fears of a broad collapse of the government in the country.
The nation is one of many in the European Union hooked up to emergency funding, and like most bailout recipients Portugal has been saddled with austerity measures. History has taught governments and markets that Main Street tends to buck austerity measures that last too long: The nation is now in its third year of recession. Unemployment has been as high as 18 percent recently, and GDP is expected to contract 2.3 percent in 2013.
The bad news has made it increasingly difficult for the government to meet the conditions of its bailout, a 78-billion euro program it signed up for in 2011. If officials ease up on the terms of the bailout, it would set bad precedent for other troubled nations like Greece and Cyprus, which could seek an easing of conditions for their bailouts.
"Portugal has emerged as a new serious risk to the grand political bargain in the eurozone of support from the core and reforms in the periphery," said Berenberg Bank senior economist Christian Schulz, according to CNN.
You can follow Dan on Twitter @WscsDan
Don't Miss: Is Friday's Fear Already Spooking Markets?