Wednesday Morning Cheat Sheet: 3 Stories Moving Markets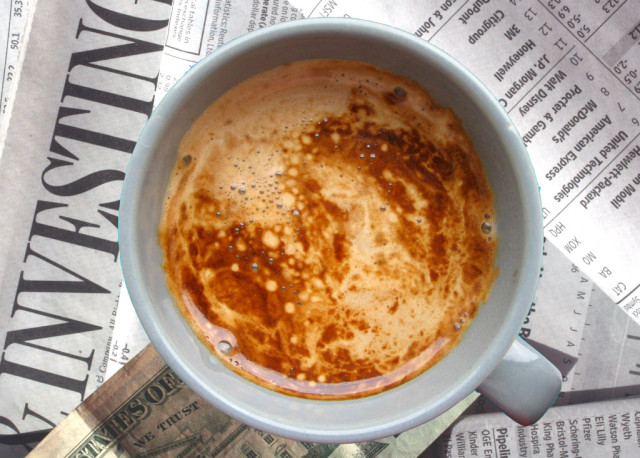 Markets were mixed in Asia on Wednesday following weaker-than-expected Chinese trade data. Japan's Nikkei index fell 0.39 percent to 14,416.60 while the yen strengthened slightly to 100.0645 to the dollar. In Hong Kong, the Hang Seng climbed 1.07 percent to 20,904.60; in Australia, the S&P/ASX 200 climbed 0.40 percent to 4,901.36.
European markets were down in midday trading. Germany's DAX was off 0.10 percent, London's FTSE 100 was off 0.33 percent, and the STOXX 50 index was off 0.27 percent.
U.S. futures at 8:40 a.m.: DJIA: +0.09%, S&P 500: -0.01%, NASDAQ: +0.03%.
1) Chinese Trade Data: Surprisingly weak trade data out of China on Wednesday helped stoke concerns that the world's second-largest economy is slowing down. Exports fell 3.1 percent, the first decline since January 2012, while imports slid 0.7 percent. A total surplus of $28.1 billion was about in line with expectations.
Generally speaking, weak exports suggest declining overseas demand. A recent government crackdown on false export documentation in China has contributed to the decline, but the regulatory effort is only a minor consolation. Officials on Wednesday warned that market participants can expect trade to remain weak. June's contraction was led by a 5.4 percent decline in exports to the United States and an 8.3 percent decline in exports to the European Union.
A decline in imports suggests weak domestic demand and may actually be responsible for the climb in Chinese equities. Traders seem to be betting that signs of economic weakness will prompt the government to table efforts to balance the economy at the cost of growth.
2) Japan's Corporate Goods Price Index: The price index for corporate goods in Japan increased 0.1 percent on the month in June, just ahead of estimates for no growth. On the year, the price index is up 1.2 percent, in line with expectations.
The index, calculated by the Bank of Japan's Research and Statistics Department, is similar to the producer price index used by the U.S. and other nations. It measures the price of goods bought and sold between companies, and can be used as an indicator of supply and demand for industrial goods.
Like the producer price index, increases in input prices theoretically can signal future increases in the consumer price index, as increased producer prices are passed on to consumers. However, rising industrial prices in Japan recently have failed to manifest in higher consumer inflation because of fairly weak demand.
3) European Industrial Production: French manufacturing output declined 1.1 percent on the month in May according to the National Institute of Statistics and Economic Studies, while total industrial production fell 0.4 percent. Though the contraction looks bad, it's actually better than expected. Economists forecast a decline of 0.8 percent on the month.
The quarterly data is a little bit better. Manufacturing sector output increased 0.6 percent for the period while total industrial production climbed 1 percent, led by a 5 percent increase in the manufacture of transport equipment and an 8.1 percent increase in the manufacture of coke and refined petroleum products. However, production is still down 1.9 percent compared to the same period last year.
Meanwhile, Italian industrial production increased 0.1 percent on the month in May, its first increase since January 2012. Production is still down 4.2 percent on the year, but combined with recent purchasing managers index manufacturing surveys there is reason to believe that the sector is moving in the right direction.
Don't Miss: What Do Americans Think About the Housing Recovery?