Wednesday Morning Cheat Sheet: 3 Stories Moving Markets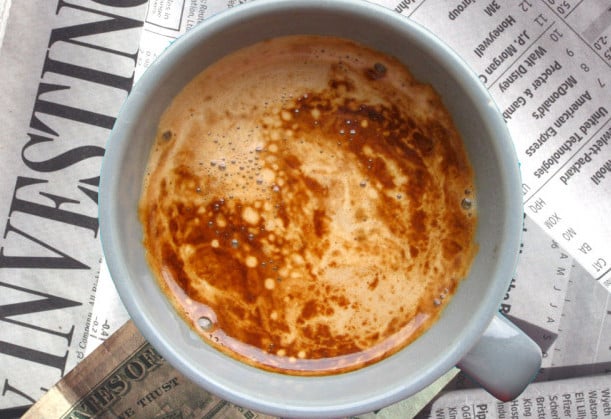 Markets were mixed in Asia on Wednesday ahead of the publication of the Federal Open Market Committee meeting minutes. Japan's Nikkei climbed 0.21 percent to 13,424.30 while the yen weakened slightly to 97.513 against the dollar. In Hong Kong, the Hang Seng fell 0.69 percent to 21,817.70, while the Shanghai Composite edged up 0.02 percent to 2,072.96. The S&P/ASX 200 climbed 0.43 percent to 5,099.99.
European markets declined as traders braced for evidence of imminent tapering. Germany's DAX was off 0.04 percent, London's FTSE 100 was off 0.46 percent, and the STOXX 50 index was off 0.23 percent.
U.S. futures at 8:45 a.m.: DJIA: -0.25%, S&P 500: -0.26%, NASDAQ: -0.26%.
Here are three stories to keep an eye on.
1. Federal Open Market Committee Minutes: With U.S. monetary policy in the spotlight, many investors have their eyes glued to the same economic indicators that the U.S. Federal Reserve is watching: unemployment and inflation, both of which are meandering toward targets established earlier in the year. Unemployment is trending lower and inflation is trending higher, and according to Fed projections the economy looks like it is one to two years away from a reasonable definition of "healthy."
Fed projections put the economy on track to hit thresholds set at the beginning of the year — a 6.5 percent headline unemployment rate and 2 percent inflation — by the end of 2014. Beginning the wind-down now would give policymakers plenty of time to taper purchases, observe the effects, and make adjustments if needed.
The U.S. Federal Open Market Committee will release the minutes from its last meeting Wednesday afternoon. Traders will scour the publication for any new information related to the possible tapering of asset purchases, which is expected to begin after the September meeting. Investors, traders, business owners, and economists around the world have September 19 marked on their calendars — that Thursday, at the conclusion of a two-day policy meeting, the Fed is expected to announce the beginning of the end of quantitative easing.
2. How Many Americans are Saving More for Retirement? Despite a lower unemployment rate and higher stock prices this year, many workers are not making any progress when it comes to saving money.
Fifty-four percent of Americans are saving about the same amount in 2013 as they did last year, according to a new survey from Bankrate.com. In regards to making contributions to retirement savings accounts, only 18 percent of participants said they are saving more, while 17 percent say they are saving less. On a positive note, only 8 percent did not contribute anything in 2013 or 2012.
The headline unemployment rate has declined from 7.8 percent at the end of 2012 to 7.4 percent in July. However, the improvement has primarily come from people dropping out of the labor force and an increase in part-time jobs… (Read more.)
3. A Not-So-Hidden Cost of Sequestration: Childhood Education: In his 1964 State of the Union address, President Lyndon B. Johnson launched the war on poverty. At the time, the poverty rate in the United States was nearly 20 percent, and at his urging Congress passed the Economic Opportunity Act, a piece of legislation that created the Office of Economic Opportunity, which was later folded into the Office of Community Services in the Department of Health and Homeland Security in 1981 by President Ronald Reagan.
One of the most significant — and often controversial — programs to come out of the war on poverty is the Head Start Program, which was launched in 1965. The program was initially designed to bring low-income children who had been unable to attend preschool or obtain education at home up to speed during the summer so that they could enter a regular kindergarten program at the beginning of the academic year in the fall.
But now, more than 57,000 children will need to be cut from the program because of sequestration… (Read more.)
Don't Miss: A Computer Misfire Could Cost Goldman Sachs Millions.