Wednesday Morning Cheat Sheet: 3 Stories Moving Markets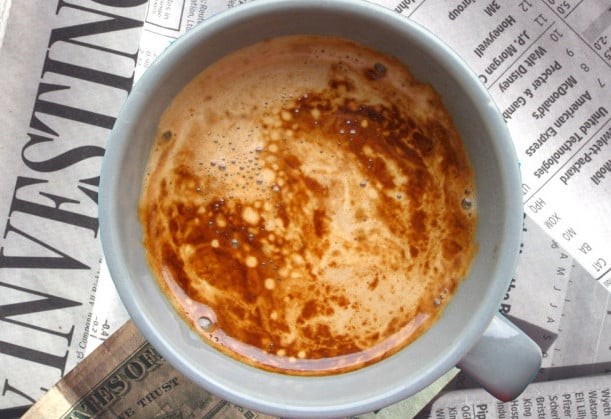 Markets declined around the world Wednesday as traders digested the implications of seemingly imminent U.S.-led military action against Syria. Japan's Nikkei fell 1.51 percent to a two-month low of 13,338.50 even as the yen weakened slightly to 97.3635 against the dollar. In Hong Kong, the Hang Seng fell 1.6 percent to 21,524.70, and in Shanghai, the Composite Index fell 0.11 percent to 2,101.30. In Australia, the S&P/ASX 200 fell 1.05 percent to 5,087.16.
European markets also declined in midday trading. Germany's Dax was off 1.39 percent, London's FTSE 100 was off 0.5 percent, and the STOXX 50 index was off 0.67 percent. Brent Crude was at $115.99 per barrel, and WTI crude was at $110.37 per barrel. U.S. futures edged up ahead of homes sales data.
U.S. futures at 8:40 a.m.: DJIA: +0.09%, S&P 500: +0.07%, NASDAQ: +0.10%.
Here are three stories to keep an eye on.
1. Indian Economy
India's economy seems to be facing a near-perfect economic storm. The nation's currency, the rupee, experienced its largest single-day decline since 1995 on Tuesday, falling 256 basis points to nearly 69 against the dollar. The currency has weakened more than 15 percent against the dollar over the past three months as investors — concerned about the increasingly tense situation in Syria and widely expected tapering of asset purchases by the U.S. Federal Reserve — pull their money out of the country.
The flight of investment money from the country could push it into a damaging downward spiral. Financial services firm BNP Paribas recently slashed its growth forecast for the Indian economy from 5.7 percent to 3.7 percent, citing a "macro muddle" that could soon break into full-on crisis, The Economic Times reports. Businesses confidence is reportedly collapsing alongside the fall of the rupee, energy costs are rising, fiscal conditions are tightening, and all throughout, there is confusion over fiscal and monetary policy.
In its 2012-2013 annual economic review, the Reserve Bank of India summarized the year: "The year 2012-13 was marked by slowing growth, lingering inflation pressures and risks from persisting twin deficits. Policy efforts helped contain fiscal deficits and moderate inflation towards the later part of the year. However, significant challenges remain ahead for reviving growth while maintaining macro-financial stability. In this context, it becomes important to address structural constraints to growth, improve governance, address asset quality concerns and correct external imbalances."
2. Syria
It seems as if it's only a matter of time before international diplomacy breaks under the immense geopolitical tension building in the Middle East. U.S. Secretary of State John Kerry has accused the Syrian government of using chemical weapons against opposition forces, in the process committing "indiscriminate slaughter of civilians."
"By any standard, it is inexcusable," he said at the State Department in Washington on Monday. "It is undeniable."
The situation has satisfied the conditions for U.S. military intervention in the region, and reports from nearly every corner of the world indicate that some sort of action is imminent. Syria — which is bordered by Iraq on the east, Turkey on the north, and touches Israel on the southwest — has been engaged in a brutal civil war for more than two years. The country claims traditional allies such as Iran, China, Venezuela, and Russia, and has been led by President Bashar al-Assad since 2000… (Read more.)
3. Howard Schultz: Obamacare Doesn't Worry Starbucks
The idea of reforming the American health care system had been batted around Congress for more than a decade before the Affordable Care Act was signed into law by President Barack Obama. Initially, the Clinton administration proposed a plan to create universal coverage for Americans that relied on competition among private insurers with government regulation to control costs. Democrats in Congress were divided over the reform, and solid opposition from Republicans and business interests prevented the bill from ever becoming law.
When Obamacare was being debated, the potential effects the employer-sponsored mandate would have on business was an oft-repeated concern. Even though that mandate has been delayed by a year, the fear that the costs to provide insurance to employees working 30 or more hours per week is now even more pressing for companies with 50 or more full-time workers now that the implementation deadline has drawn nearer.
Many companies are cutting health insurance benefits or reducing employees' hours below the 30-hour cutoff, but not Starbucks (NASDAQ:SBUX). In an interview with Reuters, CEO Howard Schultz said the coffee shop chain would not be adjusting benefits or staff schedules ahead in anticipation of Obamacare… (Read more.)
Don't Miss: Presidential Stock Market Scorecards: Reagan to Obama.